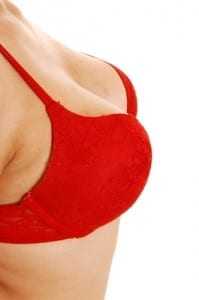 Prior to your
breast augmentation
, the type and size of breast implants that you choose is a careful decision that you and your surgeon will make. Dr. Agullo will guide you through this process, taking into account your current and desired breast size. During a consultation, you will try on different "sizer"' to help you visualize the augmentation. He will also use the Vectra 3D system, so that so that you can
see your results with different sizes of implants prior to undergoing the procedure
. Dr. Agullo will help you choose the type of breast implant during your consultation. Some patients would have made their decision prior to consultation based on their research, friends' recommendations, or preconceived ideas. Dr. Agullo will listen to your needs, requests, and concerns and will address each of these things to help you determine the size and type of breast implants that will be the best fit for you. The two main types of implants are silicone and saline.
Silicone Implants: Silicone implants feel and move just like natural breasts because of the elastic gel of the silicone. They are lighter than the same sized saline implants, often resulting in a more natural silhouette. Silicone implants have a lesser risk of rupture and rippling. They are the only type of implants that can be placed over the muscle. Dr. Agullo offers implants from all three of the main manufacturers: Mentor Memory Gel, Allergan Natrelle, and Sientra.
Saline Implants: Saline implants are filled with a sterile saltwater solution. The volume can be adjusted to the desired size during surgery; this is an advantage in case of breast asymmetry. One of the benefits of saline is that in case they leak, the water will be naturally absorbed by the body. Another obvious benefit is that they are much less costly, and the incisions are slightly smaller. Saline implants must be placed under the muscle. Breast augmentation with saline implants often results in a markedly round and firm appearance. A substantial disadvantage is that they often result in palpable or visual rippling and require replacement about every ten years due to leakage.
If you're interested in breast augmentation, contact Southwest Plastic Surgery to schedule your consultation with board-certified plastic surgeon Dr. Frank Agullo. Call Southwest Plastic Surgery at
(915) 590-7900
or fill out our
online contact form
.