Are you looking for a proven way to erase signs of bothersome cellulite without lengthy, invasive surgery? Cellfina is a new treatment for cellulite that can be completed within about one hour from start to finish at The Med Spa at Southwest Plastic Surgery.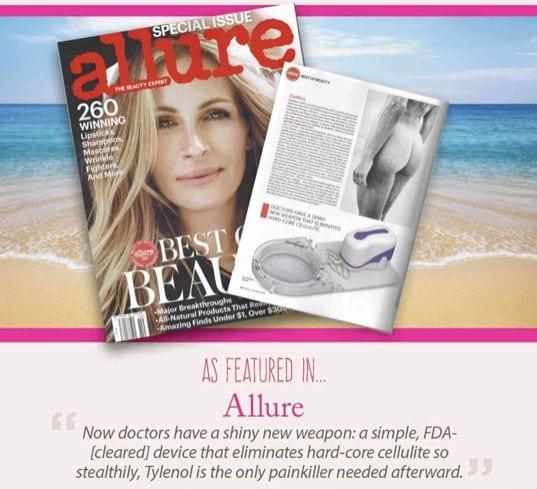 Whether you want a smoother, more toned appearance – or simply want to feel more confident in your favorite clothes – Cellfina provides long-lasting results for over two years in most patients.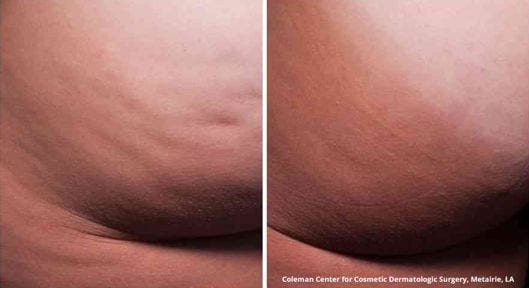 Cellfina before and after photo two years after cellulite treatment.
What is Cellfina?
Cellulite's dimpled appearance is caused by woven connective bands that extend through fatty tissues – creating rippling across the skin's surface. Cellfina is the only cellulite treatment that erases cellulite by managing the anatomy of these connective bands. Its proven results create a smoother appearance in just three days after the in-office procedure.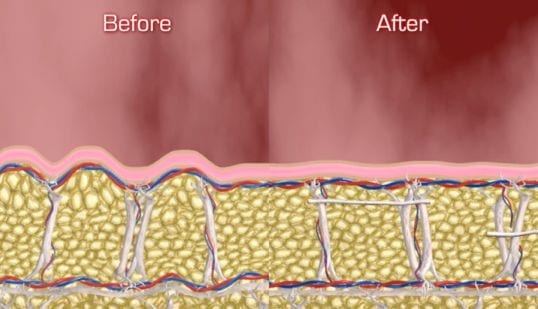 As the first few days go by, you'll see the results of your Cellfina come to light more and more. In fact, many people continue to see results progress steadily for the first three months, and the effects last for at least one to two years.
Your Cellfina Treatment
You'll be thrilled to learn that Cellfina has been cleared by the FDA as a minimally invasive procedure that requires no general anesthesia. That means it can be completed quickly and with minimal discomfort.
First, Dr. Frank Agullo will mark the dimpled areas that are to be treated. Then a small suction device is placed over each of the dimples, stretching the cellulite into position for treatment. A small amount of numbing agent is placed around the area to prevent discomfort, and then the Cellfina procedure is performed.
There is no invasive surgery or lengthy recovery time. In fact, the entire procedure takes just about one hour to complete right here in our office.
Recovery
Surprise! After your Cellfina treatment, you can go about business as usual. Whether you're returning to work or have a bit of shopping to do, Cellfina won't interfere with your normal daily routine. The numbing agent will gradually wear off within the next two to three hours, but you'll be able to continue your everyday activities without any trouble.
If you've been considering other types of cellulite treatment but are put off by the need for anesthesia or surgery, then Cellfina is a wonderful alternative. There's no down time and you get to enjoy the results before the week is even over.
After having Cellfina, you can enjoy higher hemlines or wearing a swimsuit in public without the embarrassment of cellulite dimples.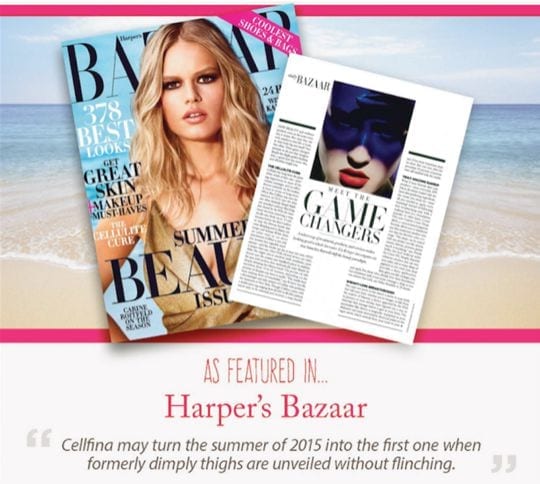 Alternative Cellulite Treatment
Compared to other types of cellulite treatment, Cellfina has a higher satisfaction rate thanks to its:
Comfort
Convenience
FDA Approved Minimally Invasive Approach
Proven, Long-Lasting Results
No Down Time
Cellfina is perfect for areas of dimpling across the thighs, buttocks, and tummy. It may be exactly what you need to polish off the body contour that you've worked so hard toward with diet and exercise.
Cellulite Consultation at Southwest Plastic Surgery
It's time to plan for your next getaway or that cute new outfit – and Cellfina may be the right answer.
Dr. Frank Agullo is a certified Cellfina physician, providing the minimally invasive cellulite treatment option to our patients in the El Paso, West Texas, New Mexico, and Northern Mexico locations. As a clinical professor with the Texas Tech University Health Science Center and member of the American Society of Plastic Surgery, he understands the unique characteristics and benefits that varying forms of cellulite treatments provide to his patients.
If you're considering Cellfina, we invite you to meet with Dr. Agullo at our El Paso location to discuss whether or not the cellulite treatment option is right for you. Dr. Agullo will be happy to discuss your concerns, needs, and priorities related to the procedure, so that you can make an informed choice about your cellulite treatment.
Are you ready to take a step toward the confidence to wear that new swimsuit or pair of running shorts? Call Southwest Plastic Surgery today to schedule your Cellfina consultation. Financing options are also available!
---