Breast Augmentation
For some women, having a smaller breast size than what is considered "ideal" can lead to a lack of confidence or dissatisfaction in appearance. If you wish your breasts were bigger, fuller and rounder, then breast augmentation surgery may be a choice for you to consider.
Before weighing the pros and cons, it is important to ask yourself why you feel the need to have bigger breasts. Breast augmentation is a very personalized procedure and should not be done to fulfill someone else's requests (such as a lover or spouse). Rather, getting breast augmentation should be done after some self reflection and not just to fit into any "ideal image" placed upon you by another person or by society.
Who is right for breast augmentation?
Breast Augmentation surgery is designed to help women increase the fullness, roundness and projection of their breasts. It is a great way to bring more balance and voluptuousness to your figure, which also improves self-confidence. For some women, hiding behind small breasts is associated with a poor self esteem, the brunt of ridicule or simply not enjoying wearing certain wardrobe essentials that women with fuller breasts are able to do. Evening gowns, bathing suits, low cut or revealing shirts, or even tight-fitting tops and sweaters can look better with augmented breasts.
You will be a good candidate for breast augmentation if you…
Have fully developed breasts
Are physically and mentally healthy
Feel like your breasts are too small
No longer like the shape of your breasts after aging, pregnancy or weight loss
Have breasts that are not the same shape or size
Have one or both breasts underdeveloped
Have realistic expectations
Commonly combined breast surgeries
If you are looking for a gravity-defying experience, breast augmentation is not designed to improve severely sagging or drooping breasts. Instead, a breast lift may be necessary in conjunction with breast augmentation if you want to go for a lift and fullness at the same time. Depending on your surgeon, it may be so that you can have a breast lift performed on the same day as your breast augmentation procedure. This is something to discuss with your doctor. You can learn more about a breast lift or mastopexy here.
Breast augmentation is sometimes combined with other procedures often termed "Mommy Makeovers". This includes a combination of breast augmentation and tummy tuck, either with or without liposuction. By combining both procedures during the same surgery, the patient benefits from a single recovery, whole body contour improvement and a reduced cost compared to performing the procedures separately.
Breast augmentation techniques
Technology has become more advanced with breast augmentation equipment that now gives patients a glimpse of what their breasts will look like after surgery. The Vectra 3D imaging system allows patients to visualize the results of using different implants. In other words, now you can see what you will look like beforehand to further solidify your decision.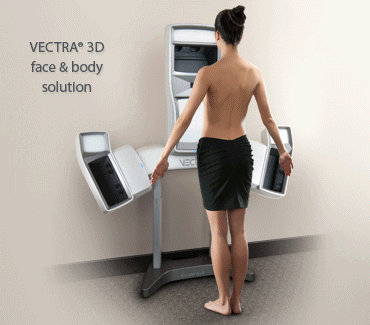 During breast augmentation surgery, you will be under general anesthesia or IV conscious sedation. This is considered an outpatient procedure, which will take approximately one hour to complete. Dr. Agullo will explain the specific techniques that will be used for your breasts, but you can expect an incision just above the base crease of your breast, around the areolas or under the armpit region.
Depending on the size of implants you choose (C, D, DD, E cups+), the incisions will vary in length but rest assured that Dr. Agullo will do everything possible to ensure the least amount of scarring possible. Dr. Agullo offers the use of the Keller Funnel to minimize incision size and decrease the risks of implant contamination, which can lead to infections or capsular contracture. Hence, he will place the incisions in a way that once they heal; it will be very difficult to tell you ever had breast implants except for the new fullness of your breasts and surge in confidence!
You can expect a combination of one or more of these 3 incisions during breast augmentation:
Axillary: in the deepest point of the armpit and least noticeable incision mark. This procedure is done with the aid of an endoscope. Dr. Agullo is able to use either silicone or saline implants with placement above or below the muscle using this approach.
Periareolar: Placed at the junction of the lower portion of the areola with the normal breast skin
Inframmamary: directly below the breast, at the location of the inferior breast fold.
Once inside, the surgeon will insert and position the breast implant directly behind the breast tissue (over the muscle) or below the pectoral muscle, depending on the person's body, type of implant, and amount of breast tissue present before augmentation. Dr. Agullo will discuss implant pocket placement at length during your consultation.
The plastic surgeon will then close the incisions with layered sutures around the breast tissue and on the skin. With proper care, the scars will heal into very fine lines and become imperceptible.
Types of breast implants
The size of breast implants that you choose is a careful decision that must be made between you and your surgeon. Dr. Agullo will guide you through this process, taking into account your current and desired breast size. During a consultation, you will try on different 'sizers' to help you visualize the augmentation. He will also use the Vectra 3D system, so that so that you can see your results with different sizes of implants prior to undergoing the procedure.
Dr. Agullo will help you choose the type of breast implant during your consultation. Some patients would have made their decision prior to consultation based on their research, friends' recommendations, or preconceived ideas. Dr. Agullo will listen to your needs, requests and concerns and will address each of these things to help you determine the size and type of breast implants that will be the best fit for you.
The two main types of implants are silicone and saline.
Silicone Implants: These feel and move just like natural breasts because of the elastic gel of the silicone. They are lighter than the same sized saline implants, often resulting in a more natural silhouette. Silicone implants have a lesser risk of rupture and rippling. They are the only type of implants that can be placed over the muscle. Dr. Agullo offers implants from all three of the main manufacturers: Mentor Memory Gel, Allergan Natrelle, and Sientra.
Saline Implants: These are filled with sterile saltwater. The volume can be adjusted to the desired size during surgery. This is an advantage in case of breast asymmetry. One of the benefits of saline is that in case they leak, the water will be naturally absorbed by the body. Another obvious benefit is that they are much less costly and the incisions are slightly smaller. Saline implants must be placed under the muscle. Breast augmentation with saline implants often results in a markedly round and firm appearance. A substantial disadvantage is that they often result in palpable or visual rippling and require replacement about every ten years due to leakage.
Preparing for and completing surgery
Breast augmentation is a change in personal appearance that can improve your self-image. With proper planning and preparation, you can have those fuller, rounder breasts you have wanted in just a few short weeks! Here are some things you should do to prepare for surgery before and on the day you are scheduled to have a breast augmentation performed:
Make the "readiness" preparations, such as lining up a friend or relative to bring you to and from the procedure. You can't drive after anesthesia, or for a few days thereafter. Plan to have someone there to help you with kids, errands, etc.
Since you're not spending the night, you don't need a big bag. Just a satchel for your paperwork and your ID is all you need.
Don't eat or drink after midnight on the day prior to your scheduled procedure.
Don't use lotions, creams or makeup on your skin, especially in the area where the procedure will take place.
Wear a loose fitting shirt that buttons up instead of slipping on and off over your head.
Stop smoking at least two weeks prior to your surgery and for two weeks thereafter, as this increases chances of blood clots or slower healing times.
Breast augmentation surgery is a procedure that should be done at a certified surgical facility or hospital. Dr. Frank Agullo offers both general and IV conscious sedation anesthesia options to his patients. IV conscious sedation, or twilight anesthesia, is a good option for those who prefer not to undergo general anesthesia.
Conscious Sedation vs. General Anesthesia
The difference may sound obvious, but conscious sedation generally implies some awareness, versus general anesthesia having no awareness of your surgery while it is taking place. Most patients have no recollection of the procedure with either method. IV conscious sedation has many benefits; including quicker recovery, less nausea or vomiting, less headaches, and lesser cost that may be associated with general anesthesia.
This is often a personal preference, some patients do not desire to undergo general anesthesia and others prefer to be completely under. We have a top notch board certified anesthesiologist on our team to administer general anesthesia when needed. Discuss the pros and cons with Dr. Frank Agullo during your consultation.
Recovery from breast augmentation surgery
Many factors will affect the time necessary for recovery and return to normal activities. Placement of the implants above the muscle and IV conscious sedation are often associated with shorter recovery times. On the other hand, placement of the implants underneath the muscle and general anesthesia often result in longer recovery times.
The area near your breasts may feel tender and sore for days or even weeks following your surgery. A special bra will be necessary to keep your breasts safe and to help them heal properly. This garment should be worn day and night! You should NOT wear any bras with underwire or push-up padding for at least two months after surgery. If your implants are placed under the muscle you will use an upper bra elastic strap between two and six weeks to help the implants descend into position.
For the first few days following surgery, be mindful of how you feel. Any change in your heart rate, dizziness, chest pain or shortness of breath should be acknowledged. Don't take any aspirin. Adhere to the prescribed medications by Dr. Agullo.
Even if you're feeling better after a week or two, make sure you follow the doctor's orders. You should avoid doing any heavy lifting during the first four weeks. Breast augmentation surgery requires adequate healing and to ensure the implants remain in place. Dr. Agullo will be following you closely, often on a weekly basis, to monitor your healing for optimal results.
After a couple of months, you'll be ready to start shopping for a new bikini! And why not? It's time to feel good about your breasts and having breast augmentation will give you that boost in confidence and self esteem that you've been longing for.
What are the risks and considerations?
Do the benefits outweigh the risks associated with breast augmentation surgery? Most patients will wholeheartedly say, "YES!" With that in mind, it's important to take all of these factors into consideration.
Breast augmentation is a routine surgical procedure with few complications. Some patients may be unhappy with their breast size, often desiring a larger size, which makes the initial consultation of upmost importance.
Another consideration is your age and future plans. Going through pregnancy, menopause or any dramatic weight loss (or gain) may also affect the appearance of breast implants.
Other breast augmentation risks include:
Undesirable scars
Capsular contracture
Implant rupture or leakage
Infection or improper healing of incisions
Temporary or permanent changes in breast sensation (specifically nipples)
Stretch marks
Hemorrhages or blood clots
Persistent pain
Vein or pulmonary complications
Having to redo the breast augmentation surgery
Cost of breast implants
The cost of breast implants and breast augmentation greatly varies around the U.S. depending on where you live. Breast augmentation cost can vary between $3,500 and $5, 500 depending on implant type, incision site and modality of anesthesia.
It is of upmost importance to choose a board certified plastic surgeon member of The American Society of Plastic Surgery. Your surgery must be performed in an accredited surgical facility. Non adherence to these standards will be less expensive but may produce subpar results and endanger your health. You should choose a surgeon that is skilled, knowledgeable and who has proven referrals and before/after pictures of their work.
Back to top