December 24, 2014 | Dermal Fillers, Facelift, Fillers, Hyaluronic Acid, Juvederm, Voluma XC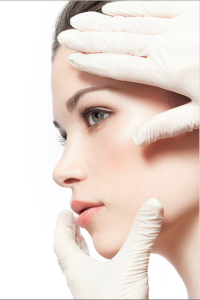 When it comes to the aging process, hollowed or sunken-in cheeks rank right up there with turkey necks and droopy eyebrows.  Fortunately there is now a simple way to instantly add volume to the cheek area – and without the time and expense of surgery!
Juvederm Voluma XC, the first and only Hyaluronic Acid (HA) filler approved by the FDA to address this issue, is an injectable gel that subtly lifts and contours your cheeks to help you recapture your youthful profile.  Hyaluronic Acid is a natural anti-aging substance in the body that supports cell growth and repair.  As we age, the body reduces its production of this precious material.  Used cosmetically by an experienced physician, HA builds up collagen in the cell tissues and helps the skin retain water, temporarily plumping up the skin and smoothing out wrinkles.
 What Results Can I Expect?
When used optimally, Juvederm Voluma XC has been clinically proven to last up to two years.
 Are There Any Side Effects?
Side effects are moderate and can include itching, tenderness, firmness, swelling, bruising, pain, redness, and lumps or bumps at the site of injection.  These reactions are temporary and generally disappear within two to four weeks.  Most patients are able to resume their normal activities 24 hours after receiving the injection.
Dr. Agullo can help you restore your cheeks to their more youthful appearance.  To find out more and schedule a consultation, please contact Southwest Plastic Surgery at (915) 590-7900.