Spiral Lift
Many women struggle with stubborn fat deposits and skin laxity around the hips, buttocks, thighs, and trunk. Various factors, including significant weight loss, liposuction complications, pregnancy, and genetics, can contribute to these cosmetic imperfections. Depending on the patient's needs, spiral thigh lift surgery may be the ideal approach to achieve their desired body contouring results. Traditional thigh lift procedures, which involve excising excess skin and tightening the remaining tissue, typically focus on the inner or outer thighs. However, the spiral thigh lift addresses problems located on the inner and outer thighs as well as the front and back of the thighs. This procedure provides a circumferential improvement to the upper legs and buttocks to produce dramatic, long-lasting enhancement.
Do You...
Feel dissatisfied with the appearance of your thighs following massive weight loss?
Desire firmer, smoother, and slimmer thighs?
Have difficulty fitting into clothing due to having disproportionately large thighs?
Experience uncomfortable chafing between your thighs?
General anesthesia is used during spiral lift surgery to ensure that the patient has a comfortable and safe experience. Depending on the patient's expectations and goals, Dr. Agullo can revitalize the appearance of the thighs using a combination of excision and liposuction techniques. This procedure can last between four and six hours, depending on the extent of correction required. Patients will need to wait in the recovery room for some time after surgery. In rare cases, they may need to stay overnight for observation.
Thighplasty
An incision is created along the groin creases where the thighs, buttocks, and central area meet
Excess skin and tissue are excised through this circumferential incision
The remaining skin is tightened over the newly shaped thighs for a more slender and youthful appearance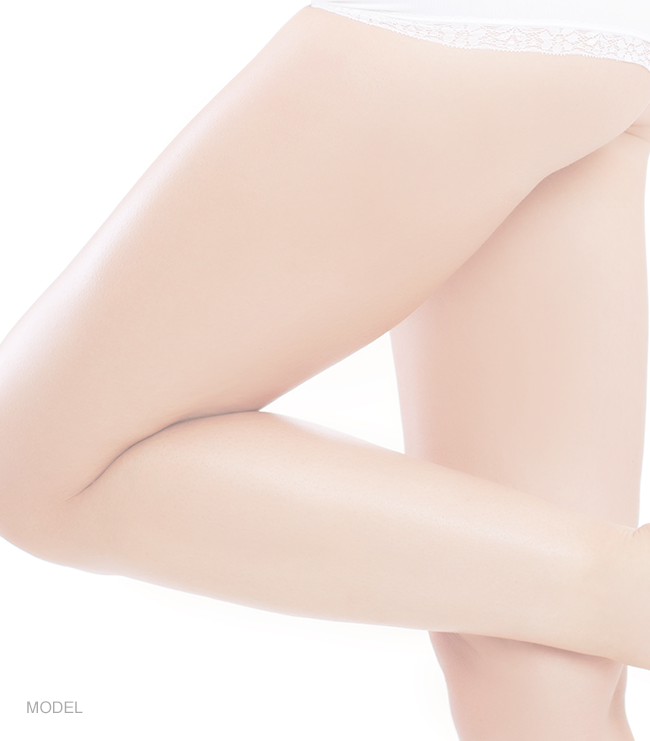 Butt Enhancement
The spiral lift also targets skin laxity in the buttocks area, resulting in comprehensive improvement
Excess sagging skin can be removed from around the lower buttocks during this procedure
The buttocks will appear fuller and more toned without the use of implants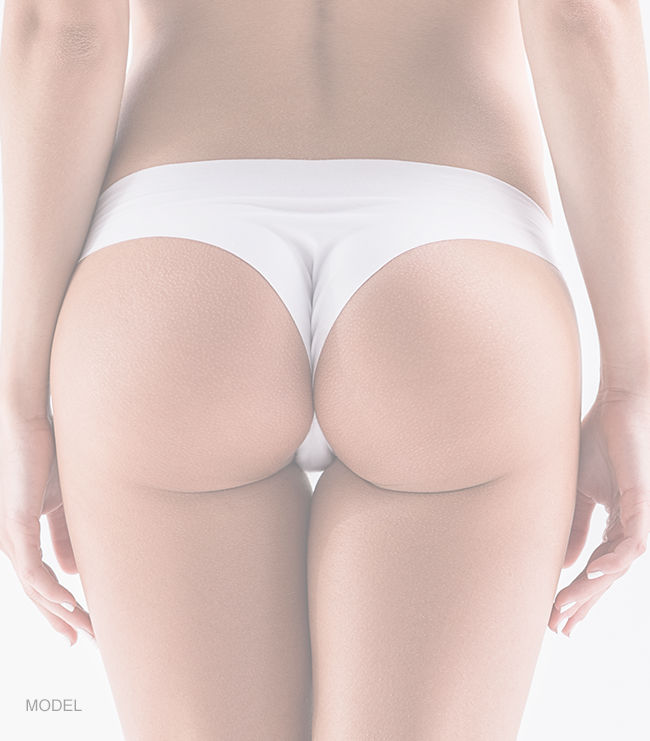 Liposuction
Many patients can benefit from combining their spiral lift with liposuction
Liposuction helps recontour the thighs and surrounding areas for allover correction
Fat is permanently removed from the body using a hollow tube, known as a cannula, that is attached to a suction device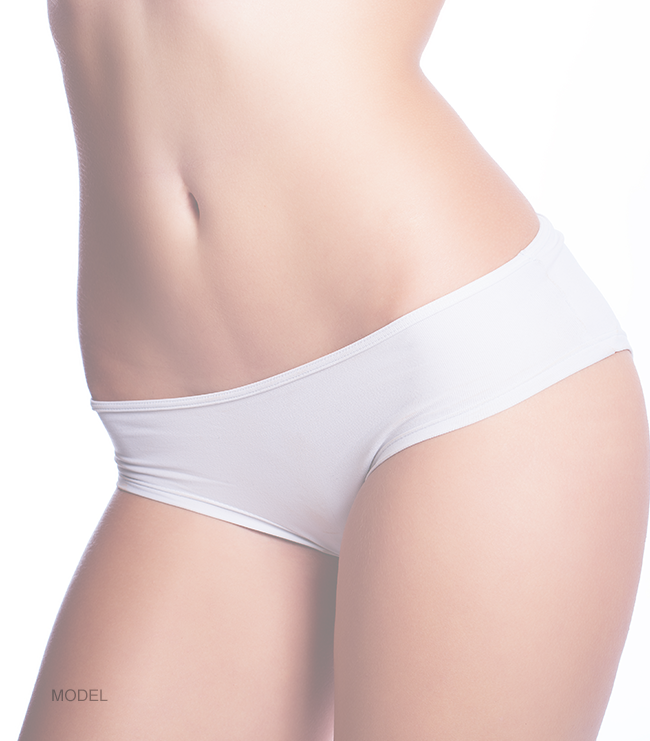 BodyTite™ and Fractora™
By using radiofrequency energy to tighten the skin, we can target the knees and lateral thighs to provide more contracture of the skin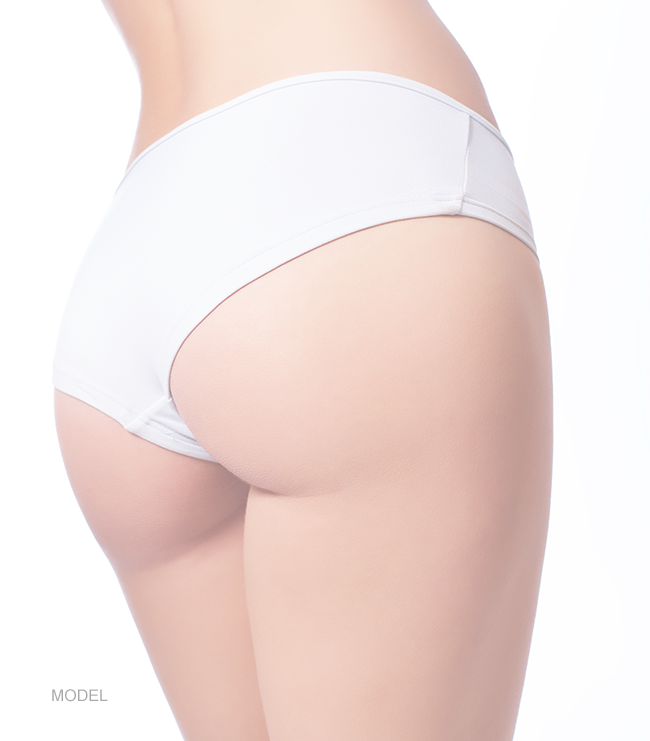 Preparing for Your Surgery
Taking the time to review and follow your preparation instructions is crucial for a smooth recovery. During your consultation, Dr. Agullo will provide you with detailed preparation and aftercare instructions that reflect your unique spiral lift procedure. Some critical recommendations that will be included are:
Arranging for a friend or family member to bring you to the surgical facility and take you home after your procedure
Filling your prescription medications before your scheduled surgery
Preparing all required paperwork and having your ID ready
Quitting all tobacco use at least two weeks before and after your procedure
Not eating or drinking anything after midnight on the day of your surgery
FAQs
What should I expect during recovery after my spiral lift surgery?
Some pain, bruising, and swelling can be expected after spiral lift surgery, but most of these side effects should subside significantly within a few weeks. Drinking plenty of water and consuming a diet rich in fruits and vegetables during recovery will help promote healing. Most patients take one or two weeks off of work, depending on the physical requirements of their job. Activity should be light for two to three weeks, but you should discuss your unique recovery timeline with Dr. Agullo before engaging in strenuous or high-impact exercises.
What are the risks associated with spiral lift surgery?
Most surgical complications can be avoided by selecting a board-certified plastic surgeon who partners with a board-certified anesthesiologist. Because all surgeries come with risks, some potential complications may include:
Infection
Bleeding or hematoma
Abnormal reaction to anesthesia
Prolonged swelling
What results can I expect from spiral lift surgery?
Although you will notice an improvement immediately following your spiral lift procedure, swelling can mask the final results for a few weeks. As the side effects resolve, your beautifully sculpted figure will be revealed. The results of spiral lift surgery are intended to be permanent, as long as you maintain a healthy and active lifestyle.
How much does spiral lift surgery cost?
The details of every spiral lift vary depending on the patient's anatomy, cosmetic desires, and overall health. Our current fee schedule lists basic surgical fees, but the cost differs from case to case. Dr. Agullo customizes each spiral lift procedure to meet the patient's expectations and achieve their goals. The cost of your spiral lift will be calculated during your consultation. There is a $100 consultation fee, but it is applied towards the price of your procedure. All fees must be paid entirely before your surgery.