Male: Buttock Implants
Over the last few years, rounder and more prominent buttocks have become increasingly desirable. Contrary to popular belief, buttock augmentation is not just for women. Many men are unsatisfied with their flat, underdeveloped, or shapeless backside and may feel self-conscious about their appearance. Male buttock augmentation can enhance, lift, and reshape the glutes to create a more pleasing body contour.
Do You...
Desire fuller, shapelier buttocks?
Dislike the way your bottom looks in clothing?
Feel that your rear is disproportionate to the rest of your body?
Achieved With Male Buttock Augmentation
More appealing body contours
A defined and masculine backside
Long-lasting buttock augmentation results
Improved proportions and a balanced figure
A better fit in clothing
Male Buttock Augmentation Procedure
Fat Transfer
Liposuction is performed to harvest fat from problem areas of the body
The fat is processed to remove impurities
After purification, the fat is injected into the buttocks in even layers
Ideal for patients with sufficient excess body fat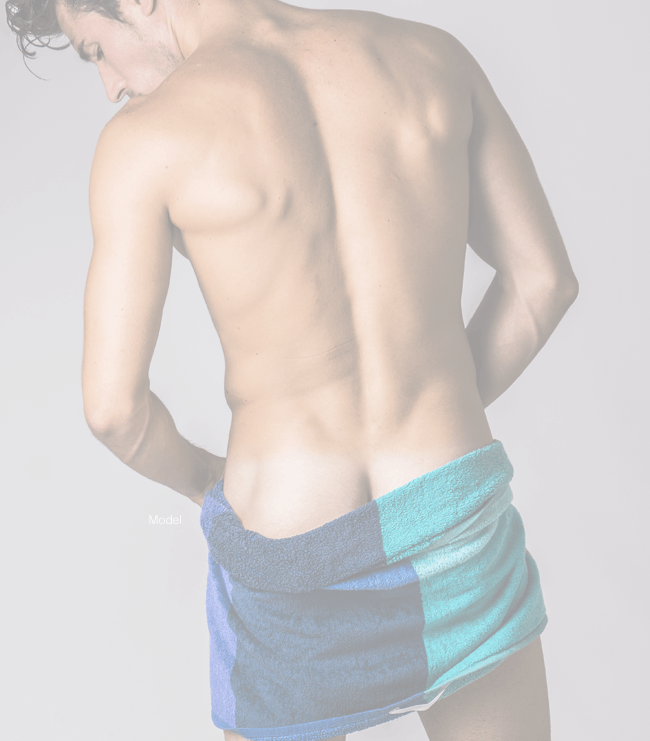 Implants
Implants are made of soft, solid silicone
An inconspicuous incision is made just below the tailbone, and a pocket is created
Ideal for patients with limited body fat who desire a significant augmentation
All buttock implant incisions are closed with sutures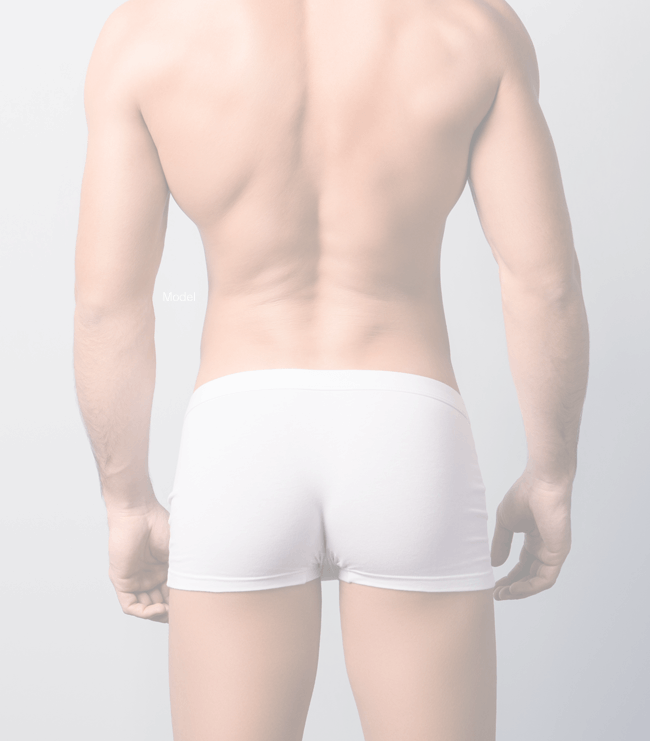 Preparing for Your Surgery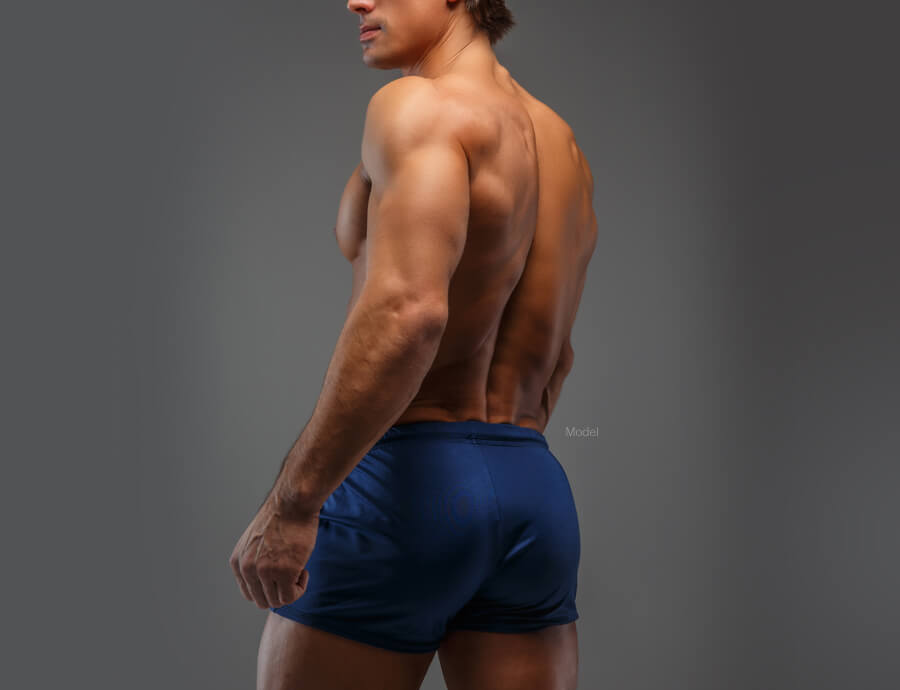 Ideal candidates for male buttock augmentation must be in generally good health and have realistic expectations of the procedure.
It is recommended for patients to refrain from smoking for at least two weeks before and after their surgery. Blood-thinning medications and supplements must also be avoided to prevent postoperative complications. Patients should schedule at least two weeks off of work and avoid sitting directly on the buttocks during that period. It is also important for patients to arrange for a friend or relative to drive them home after surgery and provide at-home assistance for the first 24 hours of recovery.
Male Buttock Augmentation FAQs
What kind of anesthesia is used for male buttock augmentation?
Male buttock augmentation can be performed using intravenous sedation or general anesthesia, depending on the patient's personal preference.
What should I expect during buttock augmentation recovery?
For about eight weeks after the procedure, you will have to wear a special compression garment around your buttocks. Drains may be placed to prevent fluid accumulation at the surgical site, and these are removed around seven days after surgery. Because you cannot sit on your bottom for two weeks, you will be instructed to lie on your stomach or side while you rest. Any discomfort can be managed using oral pain medication, as prescribed by your surgeon. You will receive detailed aftercare instructions during your initial male buttock augmentation consultation.
What are the risks associated with male buttock augmentation?
Complications after male buttock augmentation are uncommon, but all surgeries come with risks. Some of the potential risks may include changes in sensation, scarring, bleeding, infection, asymmetrical results, and fat necrosis. Carefully following all aftercare instructions can significantly reduce the chances of experiencing any of these complications.
How expensive is male buttock augmentation?
Every male buttock augmentation procedure is different, so the cost varies from patient to patient. Our current fee schedule provides approximate prices for each of the procedures offered by Dr. Agullo, including anesthesia fees, surgical fees, medical tests, and compression garments. The cost of the necessary prescription medications, however, is not reflected in our fee schedule. The consultation fee is $100, and it is applied to the total cost of your chosen treatment. Because most plastic surgery is considered "elective," it is generally not covered by health insurance plans. You will receive a cost estimate tailored to your unique surgical plan during your consultation. All fees must be paid entirely before treatment or surgery.