Transgender Male to Female
Sexual reassignment surgery is performed on patients who know they were meant to be the opposite gender. At Southwest Plastic Surgery in El Paso, Texas, Dr. Agullo performs cosmetic male to female transgender surgery for patients looking and ready to take the next step in their transitioning process. Sexual reassignment from male to female allows patients who are suffering from gender dysphoria feel more comfortable in the body that they were always meant to have.
Do You...
Experience anxiety due to gender or social dysphoria?
Know in your heart that you were supposed to be a woman?
Want to embrace your new feminine identity?
Wish to have a renewed sense of self?
Transgender Male to Female Procedure
Traditionally, your transgender procedures will have to be performed in stages because they deal with different body regions. Procedures can be combined if they deal with a similar area.
The first stage of your cosmetic transition is the consultation with Dr. Agullo. Dr. Agullo is a board-certified, reputable plastic surgeon who has successfully performed hundreds of cosmetic procedures. During this consultation, Dr. Agullo will create accurate images of your possible results using the 3D Vectra Imaging System. These images will help prepare you mentally and physically for your procedure/s.
The male to female transgender process involves a series of cosmetic surgeries that are designed to create an hourglass figure with beautiful, shapely, and feminine curves. This procedure typically begins with breast augmentation, which is preferable to hormone therapy and "pumpers," which is the name for non-medical personnel who inject loose silicone into the breasts—a risky and aesthetically unappealing option.
Dr. Agullo does not perform the removal of the male genitalia. Should you desire this, however, Dr. Agullo will provide you with a recommendation to another physician.
Transgender Male to Female Techniques
Breast Augmentation
Breast augmentation is performed to achieve a voluptuous and feminine bustline. This can be accomplished through fat transfer; however, it is usually performed with implants.
Patients can choose from:
Silicone: A thick gel that looks and acts like natural breast tissue
Saline: A thin, sterile saltwater solution that provides a firmer appearance
Gummy bear: A cohesive silicone gel that is smoother and retains projection superiorly
Breast augmentation will be performed through one of these incisions:
Periareolar: Implants placed through an incision around the areola
Axillary: Implants placed through an incision deep in the armpit
Inframammary: Implants placed through an incision along the crease beneath the breast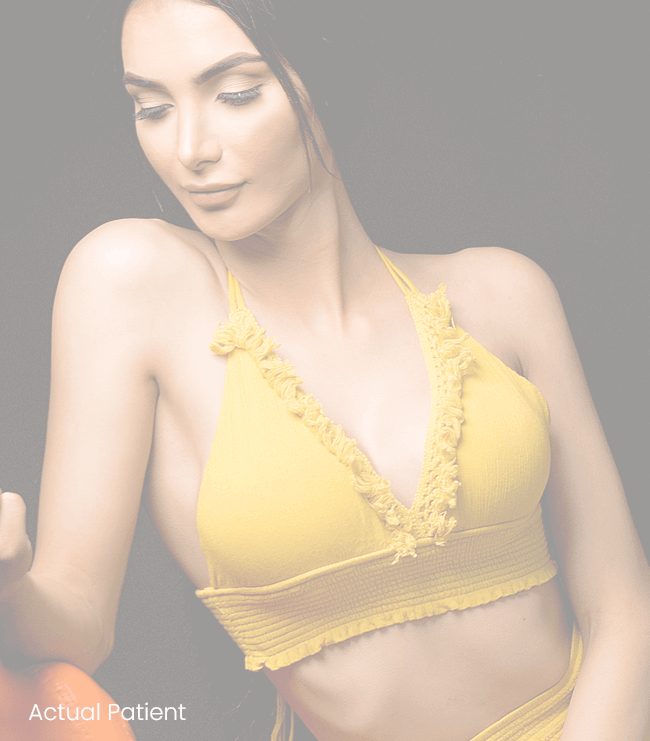 Buttock Augmentation
Men tend to have flatter and smaller derrieres than women do. Buttock augmentation is performed through butt implants or a Brazilian Butt Lift to create a more curvaceous and feminine figure.
Butt implants: A solid silicone implant is inserted through the crease beneath the buttocks to increase volume, shape, and lift to the butt.
Brazilian Butt Lift: Fat is removed from another region of the body through liposuction and transferred to the buttocks to provide a more robust and plump appearance.
Non-surgical buttock augmentation: Injects Sculptra® Aesthetic—an injectable filler—into various regions of the buttocks to achieve natural fullness.

These techniques provide you with a more shapely, proportioned, and feminine physique.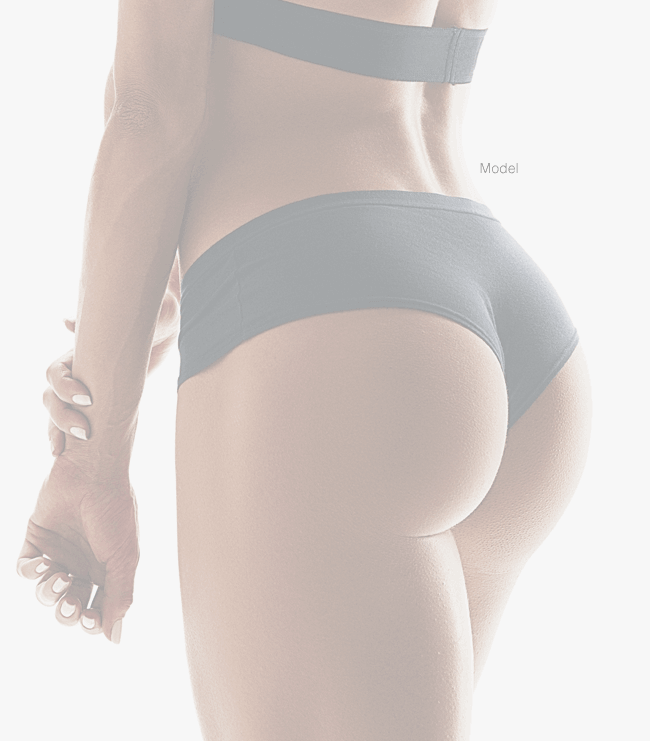 Facial Feminization
Masculine facial features include broad foreheads, wide noses, and strong jawlines. During the MTF transition process, many patients wish to soften their masculine facial features and obtain a more feminine facial aesthetic.
This includes:
Rhinoplasty: Narrows and refines the nose as well as decreases the nostril size
Lip augmentation: Adds volume, shape, and definition to the lips
Fat transfer: Adds volume to areas in need of feminization
Jaw refinement: Softens and reduces a masculine jawline
Buccal fat pad removal to triangulate the face
Shaving down the Adam's Apple
Hair transplantation for a more femenine hairline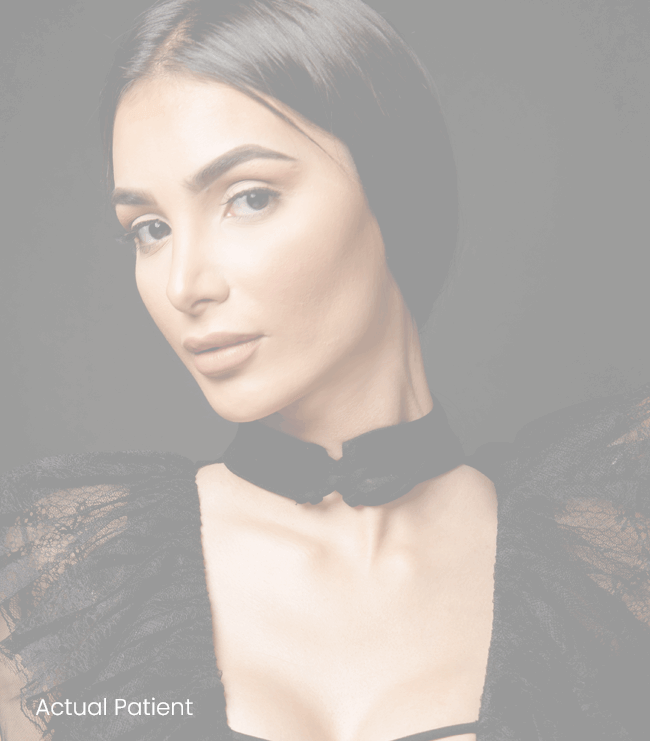 Preparing for Your Surgery
Physically preparing for your transition will not only help you emotionally, but it will also help ensure that your recovery process goes smoothly. Dr. Agullo will advise you on how to prepare yourself and your home for this process during your consultation.
Patients are typically asked to:
Stop smoking and all tobacco use for at least two weeks before and after the surgery
Fill all necessary prescriptions and prepare your home for your recovery
Refrain from consuming any food or drink (including water) after midnight on the day of their surgery
Ask someone to drive you to and from the surgery
Fill out and bring all required paperwork and identification
Wear a button-up shirt so that you do not have to stretch over your head
Transgender Male to Female FAQs
What will my recovery entail?
Since your transgender surgery is tailored to your anatomical needs and aesthetic desires, your recovery period and level of comfort will vary. Your surgical areas will be swollen, bruised, and sore. Over-the-counter medication, prescription pain medication, and ice packs will help remedy any discomfort. You should get plenty of rest during the initial days of your procedure; however, you must get on your feet to walk and stretch regularly. This will ensure proper circulation. Most patients can return to work and their normal routines after one to two weeks, but strenuous or vigorous exercise should be avoided for at least six weeks.
Do I need to be on hormone therapy?
We do not require you to be on hormone therapy to undergo male to female cosmetic procedures. That being said, some of our patients have already started or completed that phase of their transition. This is also okay. You may need to pause this therapy during your recovery process, but that will be discussed during your consultation.
Am I required to have a note from a mental health professional?
Most transitioning men we see already know that they would be happier and more comfortable with a female physique. For young patients starting their transformation, we require that you present a letter from a family doctor, gender therapist, psychiatrist, or psychologist stating that you are emotionally prepared for this next step.
What does transgender male to female surgery cost?
Your male to female transition is entirely personalized and tailored to your specific needs, body type, and desires. Due to this, there is no set price quote. The cost of your procedure will be dependant on the procedures performed and the techniques used during those procedures combined with anesthesia fees, facility fees, and surgeon's fees.
While some patients choose to perform these procedures together, others prefer to spread them out. There will be a difference in the cost estimate between these two options. Typically, it is more expensive to spread your procedures out because you will require separate rounds of anesthesia, surgical days, and recovery dressings.
Dr. Agullo will provide you with a price quote during your consultation.
What are the potential risks of transgender male to female procedures?
The cosmetic transition from male to female requires a series of invasive procedures. While the majority of patients experience no serious or lasting complications, the risk for these is present. While rare, some of these complications include:
Complications from anesthesia
Bleeding
Infection
Deep vein thrombosis (blood clots)
Pulmonary or vein problems
Fat necrosis
Prolonged healing
Undesirable scarring
Decreased nipple or skin sensation
Implant rupture or leakage