Weight Loss Surgery
Overweight patients who have a high risk of heart disease or diabetes can benefit greatly from fat reduction procedures for moderate weight loss. Not only do they produce pleasing aesthetic results, but these procedures can also extend a patient's longevity and improve their health. Patients who opt for weight loss surgery can expect to achieve noticeable weight loss and a better quality of life. In most cases, the reduction in size is more significant than the reduction in weight.
Keep in mind that patients who are moderately or severely obese, with a BMI greater than 35, will require weight loss through diet and exercise or through bariatric procedures such as gastric sleeve or bypass. Dr. Agullo would be happy to refer you to a specialist if this is the case.
Do You...
Have a more difficult time losing weight after pregnancy?
Feel disheartened by the inability to lose weight with dedicated diet and exercise?
Suffer from health issues related to being overweight?
Struggle with obesity but do not qualify for bariatric surgery?
Dr. Frank Agullo uses a combination of procedures to produce astounding body transformations and weight loss results. Weight loss surgery is ideal for both men and women who wish to enhance their physique and improve their overall health.
Weight Loss Surgery Options
Addresses the buttocks, upper legs, hips, lateral thighs, and back
Involves removing excess skin and tightening the remaining tissue
Incisions can typically be concealed with clothing
Often combined with buttock augmentation to improve the contour of the gluteal area
Targets excess folds of skin and unwanted fat in the abdominal area
Weak rectus muscles are also tightened for a stronger core
Produces a smoother, firmer abdominal surface and an improved silhouette
Incisions are placed low near the pubic area so that they can be covered with undergarments
Pinpoints stubborn fat that has accumulated throughout the midsection and lower body
Fat is permanently removed from the body utilizing a powerful suction device called a cannula
The incisions created are tiny and usually imperceivable after recovery
The result is a fitter-looking figure and improved body contours
Weight Loss Surgery Procedure
Weight loss surgery is performed using general anesthesia to ensure patient comfort and safety throughout the procedure. Dr. Agullo will remove excess skin and fat from the midsection using excision and liposuction techniques tailored to each patient's unique needs and desires. Surgery takes approximately three to six hours depending on the extent of correction needed. All patients will have to spend some time in the recovery room after surgery, and most patients will require at least one overnight stay for close observation.
Preparing for Your Surgery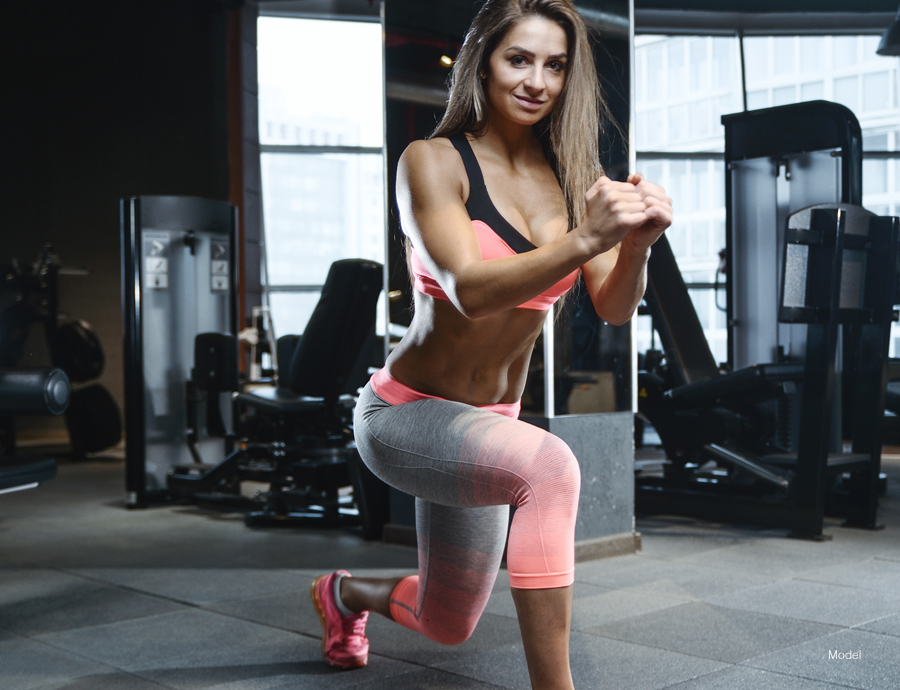 Adequate preparation is vital for a comfortable and speedy recovery. You will receive the necessary preparation and aftercare information for your specific procedure during your initial consultation. Some of the most important things to do before your surgery include:
Asking a friend or relative to transport you to and from the surgical facility.
Picking up your prescription medication ahead of time.
Having the necessary paperwork and identification ready the day before.
Avoiding tobacco use for at least two weeks before and after surgery.
Refraining from eating or drinking after midnight on the day of your scheduled procedure.
Weight Loss Surgery FAQs
What should I expect during my weight loss surgery recovery?
Patients can expect some discomfort, bruising, and swelling during the initial stages of recovery. It is recommended to take a couple of weeks off work after weight loss surgery to help the healing process go as smoothly and safely as possible. During the first few weeks of recovery, patients are advised to get plenty of rest and to take short walks to promote optimal blood circulation.
What are the risks of weight loss surgery?
Choosing a board-certified plastic surgeon who works with a board-certified anesthesiologist can help you avoid serious surgical complications. Some of the most significant risks associated with weight loss surgery are:
Bleeding or hematoma
Infection
Blood clots
Complications from anesthesia
Scarring
What results can I expect from weight loss surgery?
Many patients notice an immediate improvement following their procedure, but residual swelling and bruising can obscure the final results for several weeks. You should feel lighter and more mobile after surgery due to the lack of cumbersome folds of skin and extra weight. The results of this procedure are considered permanent as long as you lead a healthy, active lifestyle and avoid subsequent pregnancies.
How much does weight loss surgery cost?
Everyone's body type, aesthetic desires, and health limitations are different. Because of this, Dr. Agullo customizes all weight loss surgery and other cosmetic procedures entirely to each patient. We provide a list of basic surgical fees on our current fee schedule, but the prices vary on a case-by-case basis. There is a $100 consultation fee, but this is applied to the total cost of your future procedure. Most plastic surgery is considered to be "elective," so is not generally covered by health insurance. An exact cost that reflects your specialized procedure will be determined during your consultation, and all fees must be paid before your surgical appointment.