June 06, 2019 | Awards
Dr. Frank Agullo is thrilled to announce that he has been named "Top Plastic Surgeon West" and has been included in the "Top 100 Aesthetic Doctors" in the 2019 voting of the Aesthetic Everything® Aesthetic and Cosmetic Medicine Awards.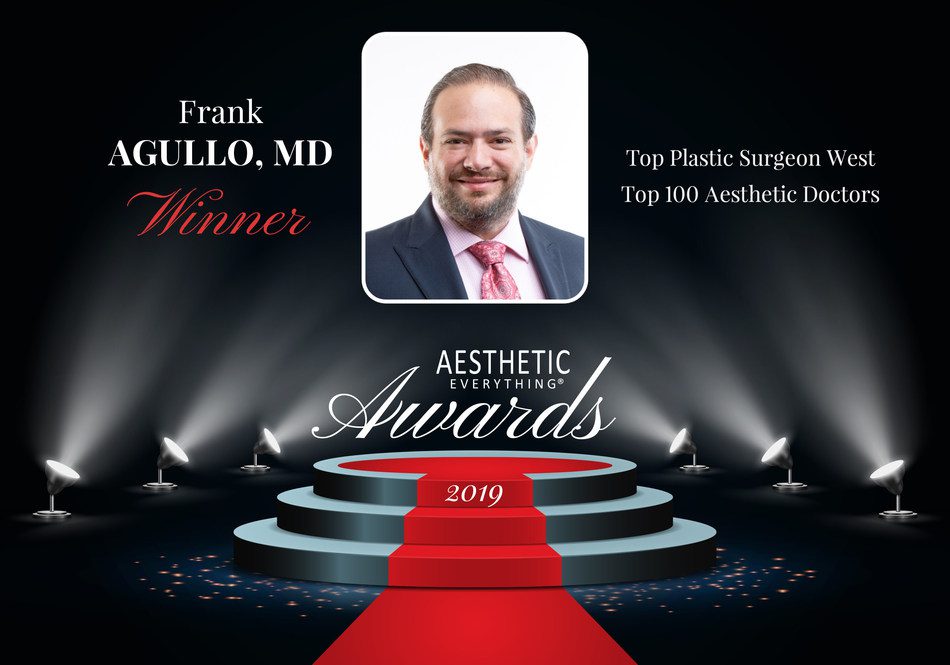 This prestigious honor was announced last month after a record 40,000 votes were tallied from patients all across the country.
Aesthetic Everything® is the largest and one of the most trusted networks of aesthetic and cosmetic professionals in the world. It is dedicated to providing potential patients with the most up-to-date and reliable information about plastic surgeons, medical spas, aestheticians, nurses, and cosmetic products.
Their goal is to give patients confidence in their cosmetic surgeries and non-invasive procedures. Aesthetic Everything® has been recognizing aesthetic professionals for eight years.
Meet Dr. Frank Agullo
Dr. Agullo has been impacting the lives of patients in the El Paso area for years. A native of Puerto Rico, Dr. Agullo has maintained an international reputation and is a member of many international plastic surgery societies. As a result, he has come to be known as Dr. WorldWide by his patients and the plastic surgery community.
Dr. Agullo is also an associate professor at the Texas Tech Health Sciences Center and The University of Texas at El Paso. But Dr. Agullo is also a student; he is continuously improving his craft and expertise in the field of cosmetic surgery by staying on the lookout for new innovations and techniques that will improve the quality of care for his patients.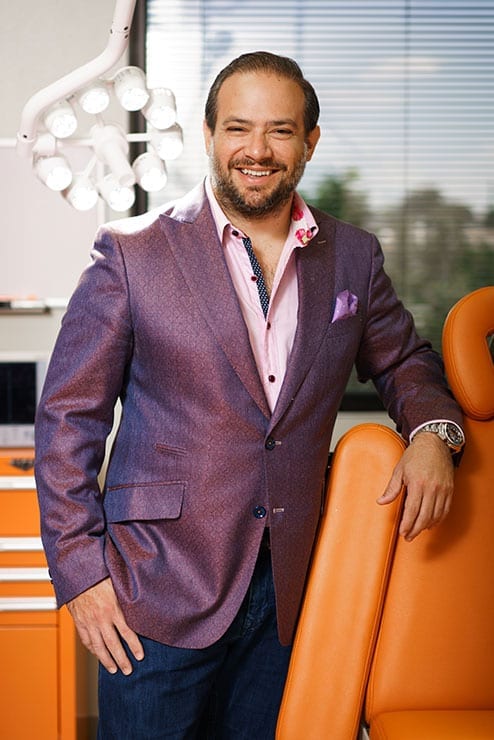 Dr. Agullo and his highly skilled team are dedicated to putting the patient first. This means providing the best possible results, prioritizing patient safety and confidentiality, and giving each patient a personalized service tailored toward their needs.
At Southwest Plastic Surgery, Dr. Agullo specializes in breast, facial, and body procedures; however, he is highly trained in the fields of reconstructive surgery, such as breast reconstruction, congenital malformations of the ear, and cleft lip and palate.
Dr. Agullo is no stranger to receiving top awards and honors in the surgical community. Previously, he has received recognition as a Texas Super Doctor, a Real Self TOP 100 Doctor, Best of the City 2013-2017, and Best of the Best 2017.
Memberships and Qualifications
Dr. Agullo is proud to be a member of the following notable societies:
American Society of Plastic Surgery (ASPS)
American Society of Aesthetic Plastic Surgery (ASAPS)
Fellow of the American College of Surgeons (FACS)
International Society of Aesthetic Plastic Surgery (ISAPS)
International Society of Hair Restoration
To learn more about Dr. Agullo and the procedures that he offers, contact Southwest Plastic Surgery by calling (915) 590-7900 to set up a consultation or by filling out our online contact form.