July 21, 2015 | Breast Augmentation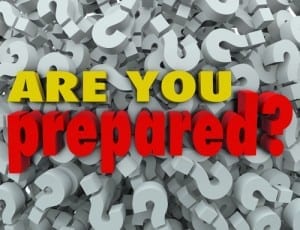 Breast augmentation is a change in personal appearance that can improve your self-image. With proper planning and preparation, you can have those fuller, rounder breasts you have wanted in just a few short weeks! Here are some things you should do to prepare for surgery before and on the day you are scheduled to have a breast augmentation performed:
Make the "readiness" preparations, such as lining up a friend or relative to bring you to and from the procedure. You cannot drive after anesthesia or for a few days after the procedure. Plan to have someone there to help you with kids, errands, etc.
Since you're not spending the night, you don't need a big bag. Just a satchel for your paperwork and your ID is all you need.
Don't eat or drink after midnight on the day prior to your scheduled procedure.
Don't use lotions, creams or makeup on your skin, especially in the area where the procedure will take place.
Wear a loose fitting shirt that buttons up instead of slipping on and off over your head.
Stop smoking at least two weeks prior to your surgery and for two weeks after your surgery, as this increases chances of blood clots or slower healing times.
Breast augmentation surgery is a procedure that should be done at a certified surgical facility or hospital. Dr. Frank Agullo offers both general and IV conscious sedation anesthesia options to his patients. IV conscious sedation, or twilight anesthesia, is a good option for those who prefer not to undergo general anesthesia
Conscious Sedation vs. General Anesthesia
The difference may sound obvious, but conscious sedation generally implies some awareness, versus general anesthesia having no awareness of your surgery while it is taking place. Most patients have no recollection of the procedure with either method. IV conscious sedation has many benefits; including a quicker recovery, less nausea and vomiting, fewer headaches, and lesser cost that may be associated with general anesthesia.
The type of anesthesia used is often a personal preference; some patients do not desire to undergo general anesthesia, and others prefer to be completely under. We have a top notch board-certified anesthesiologist on our team to administer general anesthesia when needed. Discuss the pros and cons with Dr. Frank Agullo during your consultation.
To schedule your consultation with board-certified plastic surgeon Dr. Frank Agullo, call Southwest Plastic Surgery at (915) 590-7900, or fill out our online contact form.