November 30, 2016 | Breast Augmentation, Lip Augmentation, Mommy Makeover, Tummy Tuck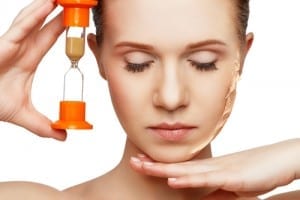 When scheduling your plastic surgery procedure, timing is everything. You want to make sure you are fully healed before a big event, such as a wedding, and that you do not have any major commitments planned during your recovery time. Here are a few things to consider before choosing your ideal surgery date.
Age
For one reason or another, many people worry that they are too old for plastic surgery. Patients should know that age alone will never disqualify anyone from a particular procedure; however, older patients are more likely than others to have more serious health concerns, which may make elective surgery more of a risk. If you are considering plastic surgery and already feel "too old," schedule a consultation to find out the pros and cons that are unique to you.
Future Weight Loss
Those who experience the best results with all body contouring procedures are at or near their ideal weight and have maintained it for at least a few months. Patients who plan on losing more weight after their surgery will still be able to schedule their surgery, but once they lose more weight, their body may not be as "tight" as their final surgery result, as excess skin may develop.
Future Pregnancy
Cosmetic surgeries such as the tummy tuck will never cause harm to the woman or baby if the patient becomes pregnant after her surgery. However, patients should realize that a subsequent pregnancy will undo some of the results of a tummy tuck or Mommy Makeover procedure since pregnancy will stretch the skin and muscle and nearly always causes weight gain in different areas.
Employment
If you are in between jobs and are prepared mentally and financially to undergo cosmetic surgery, you should schedule your procedure before you find a job. Taking a couple of weeks off for recovery at a new job is not always possible or ideal. It is also better to have surgery when you do not have the added pressure of learning your new role.
Upcoming Events
Nonsurgical procedures are an excellent option for last-minute improvement before a big event. Although results can be seen immediately, it is a good idea to schedule treatments like lip augmentation and dermal fillers a couple of weeks before the date of an event to ensure you are happy with your results. For surgical procedures, such as a breast augmentation, patients may wish to schedule it about six weeks before an event to ensure the implants have settled into their new position and all swelling has completely subsided.
Future Cosmetic Surgery
If you plan to have a different cosmetic surgery a couple of years after the one you are considering, be sure to mention it during your consultation. Many times a patient will realize the time and cost saved if they decide to have both procedures done at one time.
When planning your surgery, there are many factors to consider including timing, options, and risks. Dr. Agullo can help you determine if the procedure you have in mind is right for you. To schedule your appointment, please call (915) 590-7900 or fill out our online contact form today.
Follow Dr. Frank Agullo, aka "Dr. WorldWide," on Snapchat under the username RealDrWorldWide.