May 14, 2014 | Breast Reduction
There is no doubt that women of all age groups and ethnic backgrounds have a common battleground, and that is with breast cancer. Unfortunately, breast cancer has become one of the leading causes of death among women and now a major front line medical concern. We are now learning the causes of breast cancer can be linked to stress and unhealthy lifestyle choices. Of course, women are more educated than they were twenty years ago, therefore a larger percentage of women get mammograms than even a decade earlier. This has helped in diagnosing breast cancer patients earlier to prevent the progression of breast cancer, but it hasn't stopped the massive number of new cases.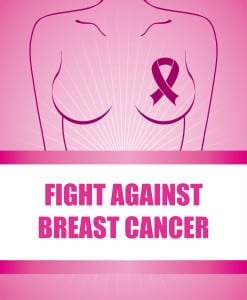 Dr. Agullo from Southwest Plastic Surgery of El Paso, Texas has been studying this very issue, which he recently wrote about in an article for "The El Paso Physician": Vol. 36, No. 4. Among other notable plastic surgeons, Dr. Agullo concluded that women who underwent breast reductions had significantly fewer chances of getting breast cancer than those with larger breasts. The conclusion was based on a recent study of women throughout the U.S., Canada, Sweden and Denmark whose risk was lowered by as much as 50 – 70% over those who had not received breast reduction surgery.
Why is this? Most cases of breast cancer arise from dead cells in the fatty tissue of the breast that manifest into cancer. By reducing the fatty tissues in the breast, you also reduce the potential for getting breast cancer. In fact, today many women are opting to remove the fatty tissue altogether replace their breasts with implants, which seems like an extreme measure, but not without just cause for those women who have a higher hereditary predisposition for breast cancer.
For those who suffer from breast cancer already, there are plenty of options for you. Once the breast cancer has been treated, there are several methods for breast reconstruction that will become an option, if you choose to go through with a breast implant reconstruction. Breast reconstruction is just one method which involves replacement of a tissue expander. After a few months' time and a few visits, a silicone gel is then inserted to complete the process of expansion. Later on, a final surgery will be needed to remove the expander. Voila! Your new breasts will be complete.
Another type of method used by Southwest Plastic Surgery is called Latissimus Dorsi Myocutaneous Flap. This technique also uses a tissue expander or implant, but is known for giving women a natural look to their reconstructed breasts. This complex procedure also gives Dr. Agullo an ability to reconstruct any part of the breast, including the nipple. Although this particular procedure may not be a solution for every breast cancer patient, it has clear advantages for qualified recipients. These are only a few different types of procedures that can have a positive impact on your breast reduction at Southwest Plastic Surgery of El Paso, Texas.