January 12, 2023 | Buccal Fat Pad Removal
2 Minute Read: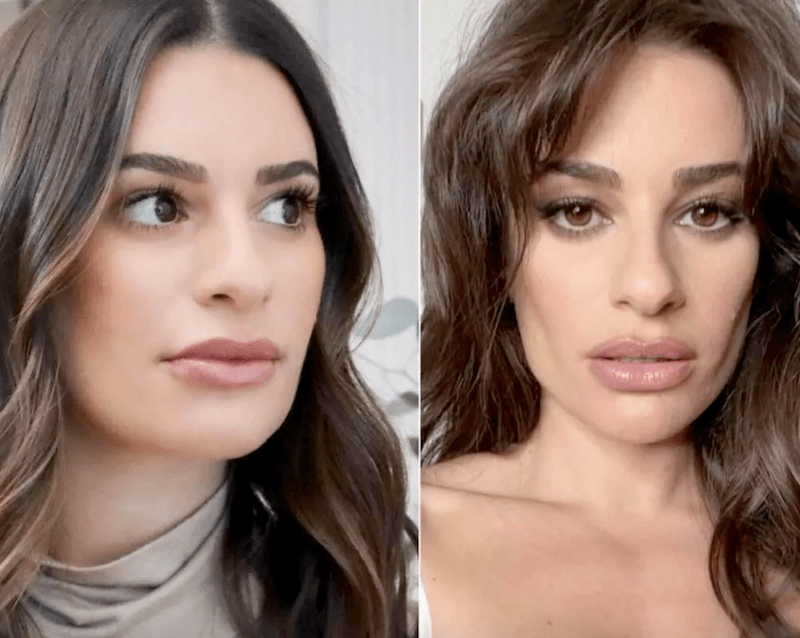 Lea Michele's selfie started rumors about her having the buccal fat pad removal procedure. Chrissy Teigen has had the procedure, while Zoe Kravitz, Dove Cameron, Sophie Turner, and Bella Hadid are also rumored to have had it.
Buccal fat removal might just be the new Brazilian Butt Lift – the newest cosmetic surgery procedure to take over social media.
Over the years, many well-known celebrities have opted for buccal fat pad removal as a way of achieving their desired look. Some of these celebs include Kendall Jenner, Kim Kardashian West, Gigi Hadid, Khloe Kardashian, and Cardi B — just to name a few!
These stars all chose this particular procedure because it allowed them to achieve an ultra-defined look without having to go through extensive plastic surgery or other invasive procedures.  
WHAT IS BUCCAL FAT PAD REMOVAL? 
Buccal fat pad removal is used for slimming down the face by removing pockets of fatty tissue from the cheeks. During the procedure, an incision is made inside the mouth to access the buccal fat pads before they are removed with liposuction. The tissues will not grow back so that patients can expect permanent results from this procedure. 
BENEFITS OF BUCCAL FAT PAD REMOVAL 
The primary benefit of buccal fat pad removal is a more sculpted appearance with the improved definition in the cheek area. Patients may also find that they look younger after having this procedure done because it helps reduce sagging skin in their mid-face. Other benefits include enhanced facial harmony and improved confidence due to better facial balance. 
WHO SHOULD CONSIDER BUCCAL FAT PAD REMOVAL? 
Buccal fat pad removal is a popular treatment for people with overly full cheeks caused by excess fat in the buccal region. It can also reduce puffiness beneath the lower eyelids or diminish jowling around the jawline. This procedure is usually recommended for those with naturally round faces who lack definition and contour due to the fullness in their cheeks and jawline. 
IN THE END
Buccal fat pad removal has become increasingly popular among celebrities in recent years to achieve a slimmer appearance in the mid-face area. If you're considering this procedure for yourself, make sure you talk to your doctor about all potential risks and complications associated with it beforehand. With proper care and preparation, though, buccal fat pad removal can help you achieve a more sculpted look that could last you a lifetime!
SO WHY WAIT? 
Schedule a consultation with us today and see how buccal fat pad removal can help you achieve the beautiful facial contour you've always wanted! If you have questions or want to learn more about how it can help you, please call Southwest Plastic Surgery at (915) 590-7900 or fill out our contact form online.