August 30, 2021 | Plastic Surgery News, Social Media
3 Minute Read: 
Dr. Frank Agullo (aka Dr. Worldwide) is proud to be celebrating two major social media milestones, and it is all thanks to you, his dedicated social media followers.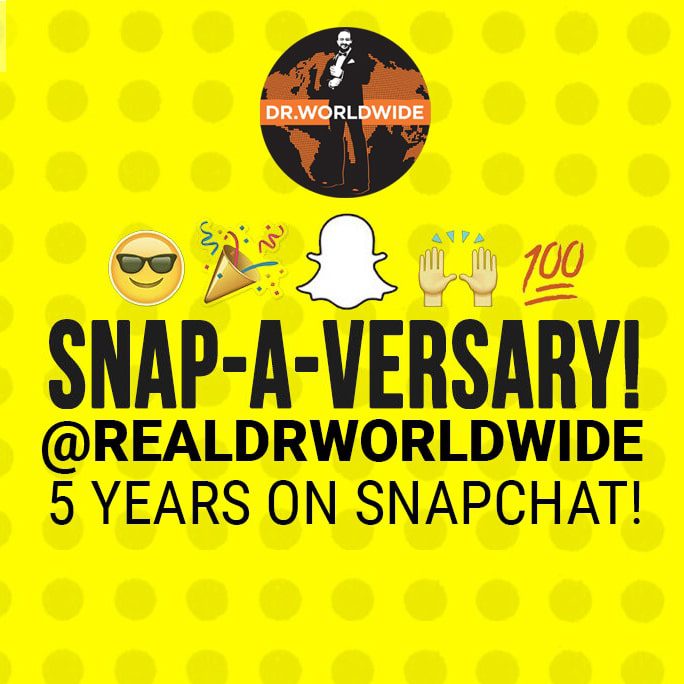 For years, Dr. Agullo has enjoyed being able to connect, share, and participate in your social media lives, and it is this connection that has allowed him to become Dr. Worldwide. With followers all over the country and beyond, the advent of social media has allowed him to create a one-of-a-kind community with his followers, one that he looks forward to continuing and growing.
As Dr. Worldwide celebrates his five-year Snap-A-Versary and marks over one million Instagram followers, we want to thank all of our followers and social media subscribers. 
If you are interested in learning more about plastic surgery and cosmetic surgery options, please follow us on Snapchat at DrWorldWide and Instagram at realdrworldwide.
Sending 5 Years of Snaps!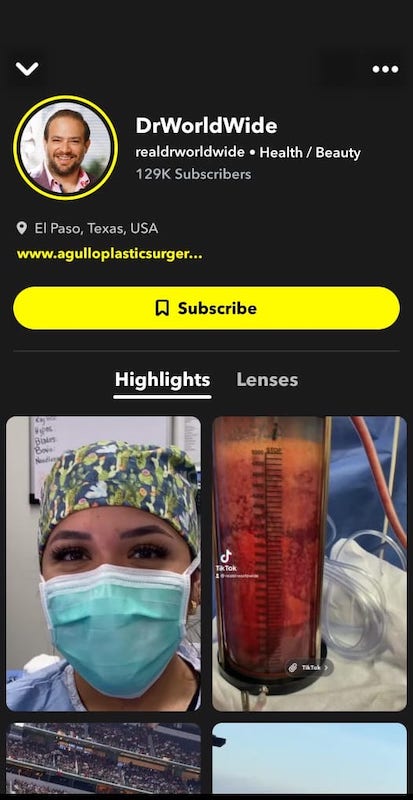 Since this month marks the fifth year since Dr. Agullo began his Snapchat journey, we thought it appropriate to celebrate our Snap-A-Versary. 
Snapchat has allowed Dr. Agullo to explain how plastic surgery procedures work and what they can achieve. 
Between seeing snaps of his previous patients to hearing what certain procedures are all about, potential patients can learn about their cosmetic surgery options directly from their plastic surgeon. 
Before social media platforms like Snapchat, this type of doctor-patient connection had only been possible on a one-to-one basis. But now, potential patients can connect with Dr. Agullo directly from the comfort of their homes.
When Dr. Agullo started his Snapchat journey five years ago, he had no idea how important social media would become to his practice. In the years since, he has connected with thousands of patients to educate, inform, and advise.
Snapchat has given Dr. Agullo a platform to engage with patients that he simply couldn't have before.
One of the best parts about Snapchat is that Dr. Agullo can show potential patients how he performs specific plastic surgery procedures as he performs them. If you ever wanted to know what a facelift surgery or tummy tuck surgery looks like from the surgeon's perspective, now you can find out. 
#staybeautiful on Instagram!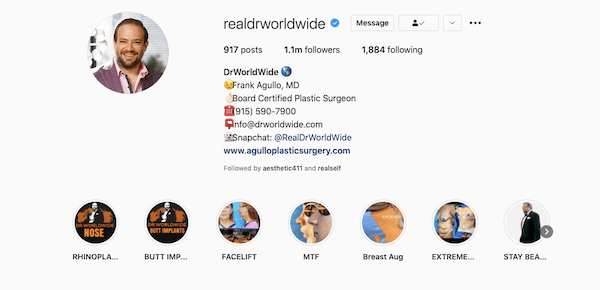 Our Instagram now has over one million followers and for good reasons. Dr. Agullo is highly active on Instagram, where he posts happy patient profiles and before and after photos. 
So, what brings so many subscribers?
Our #staybeautiful campaign is dedicated to showing positive plastic surgery results and demonstrating how cosmetic surgery can help patients achieve or maintain their ideal appearance. If you want to see real results from actual happy patients, visit us on Instagram at realdrworldwide.
And, as always, #staybeautiful!
Should I Follow Dr. Agullo on Social Media?
We encourage anyone interested in learning more about plastic surgery to follow us. Even if you don't think cosmetic surgery is for you, learning more doesn't hurt. Dr. Agullo is happy to answer your questions on social media.
If you are ready for a consultation with Dr. Agullo, you can contact us at 915-590-7900 or fill out our online form to schedule your consultation. We would love to hear from you.