September 02, 2021 | Liposuction
3 Minute Read: 
Spending countless hours at the gym may not always give the slimming results you desire. It can be frustrating to be doing everything right with your diet and exercise but still be unhappy with your results.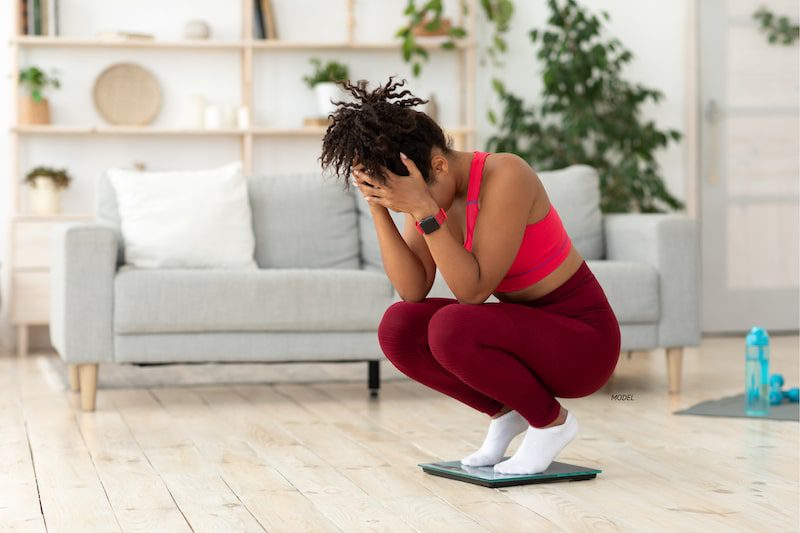 Usually, diet and exercise — when done properly — can result in significant shrinking of fat cells, but you don't have a lot of control over where that happens.
This means you could be near or at your ideal body weight but still have an unflattering body shape. As a result, it's common to see men and women struggle with fat deposits that are unresponsive to diet and exercise, making it impossible to reach their goals. 
In some cases, these trouble spots are genetically determined, meaning you can't effectively correct them with exercise alone.
This is where liposuction comes in. With it, patients can streamline and contour localized areas of the body such as the abdomen, thighs, buttocks, hips, etc. If you are finding it difficult to tone your body, liposuction may be right for you.
How Does Liposuction Make Toning Your Body Easier?
So you have put in significant time dieting and exercising but can still spot that annoying flab?
Liposuction targets the areas that you have been working so hard to tone. Your surgeon will devise a liposuction treatment plan that targets your specific concerns. The ultimate goal is to highlight the contours and definition of your physique.
A major draw to liposuction is that it can address multiple body areas in a single session. Patients can enjoy having slimmer arms, a flatter abdomen, and smoother, more toned thighs. 
For those with skin laxity concerns, combining liposuction with an additional skin tightening treatment like a tummy tuck or lower body lift may be necessary to achieve the best-looking results.
Finally, with a slimmer and more sculpted physique, patients can live confidently, knowing they don't have to worry about areas of their body that look out of proportion.
What Can't Liposuction Do?
Liposuction is not a weight-loss procedure. It's not designed to lower your weight dramatically. Instead, it's meant to fine-tune isolated areas of fat that won't respond to all your exercise and dietary efforts. Ideally, patients are advised to be at or close to the target weight.
Additionally, the procedure can't stop you from gaining weight again. This is why it's very important to stick to a sensible diet and lead an active lifestyle to maintain the results for a longer time.
What Results Are Possible With Liposuction?
To see how liposuction has helped our previous happy patients, check out our liposuction before and after gallery to see what types of results are possible with surgical body contouring.
Can Liposuction Help You Achieve Your Goal Physique?
Are you interested in learning more about what liposuction can do for your body enhancement goals? 
Contact us at 915-590-7900 or fill out our online form to schedule your consultation with Dr. Agullo for a unique opportunity to create the definition you desire for your body. We would like to hear from you.