February 26, 2016 | Breast Augmentation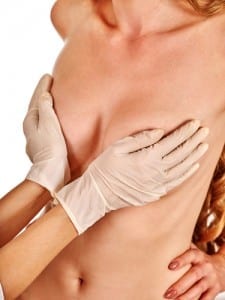 You schedule regular check-ups with your physician, maintenance appointments for your car, and even get a job review on an annual basis – but what kind of follow up care do your breast implants need?
It's great that everything looks and feels wonderful – but the important thing is that you should schedule a date with your plastic surgeon about 10 years after your breast augmentation has been done. After all, things aren't quite what they used to be when you had the surgery a decade or more ago. Here's why:
Your Body Changes
Even if you still look fit, feel young, and haven't gained or lost a significant amount of weight – your body is changing. Things begin to droop, sag, or stretch whether we like it or not, thanks to gravity. Some women may find that things appear a bit uneven or more sunken than they were when they had their breast implants placed several years prior. Even your opinion about your breast size or shape may have changed. It could be time for something different when it comes to the perfect fit for your changing body.
A Safety Check
It's natural for things to wear out over time. Even if you have a "warranty" on your breast implants, you still need to monitor them on a regular basis. Things can happen, such as accidental ruptures or leakage. If some form of abnormal swelling or misshaped anomaly occurs, the manufacturer of the implant usually only covers the replacement of the implant for less than 10 years. After that, you're on your own. It's beneficial to have Dr. Agullo check everything to be sure things look and function the way they're supposed to.
As a matter of fact, Dr. Agullo recommends that you follow up with him every 6 months after your breast implant procedure. Of course, this is included with your procedure and there are no additional fees.
Implant Have Evolved
You may have "outgrown" the type of implant that you had placed a decade ago, and be ready to change it out with something better. Newer generations of silicone implants now offer our patients with a wider range of options when it comes to their breast size, shape, and appearance. From changing the shape of your breast and giving you a more natural feel, to lower complication rates – it doesn't hurt to weigh your options against the older type of implant you've had for so long.
It's Just a Healthy Thing to Do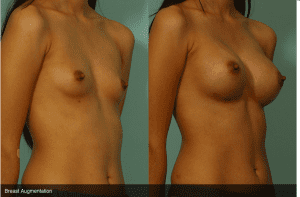 There's no strict rule as to how long you need to go between your breast implant follow ups, but Dr. Agullo recommends scheduling a "date" at our office at least every 6 months or so, but definitely after 10 years. We want to be sure you're pleased with your results and that nothing has changed in regard to your implant integrity, body contour or aesthetic needs. It's not that we're going to encourage you to change them out with something newer – it's that we need to make sure you're healthy, confident, and that things aren't wearing out.
Even if Dr. Agullo wasn't the plastic surgeon who placed your implants, you're still welcome to call our El Paso office to schedule a breast augmentation follow up. We'll be more than happy to answer any questions that you may have!
To make an appointment, you can contact the office of Dr. Frank Agullo by calling (915) 590-7900 or by filling out our online contact form.