July 28, 2015 | El Paso Office, Las Cruces, Plastic Surgery News
Nowadays, you can change virtually anything about your appearance, from your face, stomach, breasts, butt, hips, thighs, and many other modifications to your heart's desire. These alterations may make you feel better about yourself, but can they change your personality?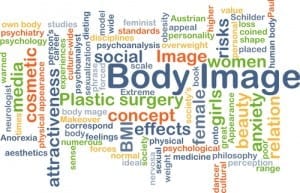 Studies show that yes, plastic surgery can change your personality because it can help you feel better about you
self. Changing your appearance transcends to greater confidence, thereby making you feel sexier, younger, and more sociable, desirable, and even likeable. It is not necessarily because of the difference in your looks, but rather the difference in how you feel about your looks.
People who feel self-conscious about their looks may be more introverted, shy, or keep to themselves, whereas people with a higher self-esteem (even if looks are less desirable) are often more likeable. These findings were expressed by researchers at the University of California in Santa Barbara, who found that people who believed they were attractive were also more socially accepted than those who picked apart their own faults and flaws.
Board-certified plastic surgeon Dr. Frank Agullo has seen these results first hand. Patients who have undergone breast augmentations, liposuction, Mommy Makeovers, or facelifts return to his office feeling so much better about themselves, which helps them get more dates or more friends. Instead of sticking out like a sore thumb, patients report feeling energized, more dynamic, and yes, likeable.
Anxiety is another reason that people often seek plastic surgery to improve their appearance. It makes perfect sense that if you feel dissatisfied about an aspect of your body, such as your stomach or breasts, you might try to hide those features. Hence, plastic surgery can not only correct the way those body parts look to you, they can also correct the anxiety you "feel" about those flaws in yourself.
So the answer as to whether plastic surgery changes your personality or not is an astounding YES! Improving your confidence and self-esteem is just one of the positive side effects that are unexpectedly welcome after undergoing plastic surgery. And this boost in confidence and self-esteem can positively permeate all areas of your life.
If you are considering plastic surgery, we encourage you to schedule a consultation with board-certified plastic surgeon Dr. Frank Agullo. Call our El Paso office at 915-590-7900 or our Las Cruces office at 575-520-5041 today. For your convenience, you may also fill out our online contact form for more information.