July 31, 2015 | Breast Augmentation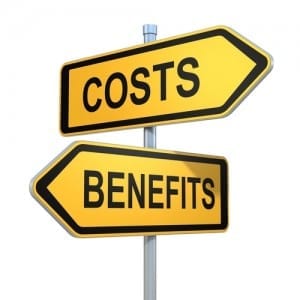 Do the benefits outweigh the risks associated with breast augmentation surgery? Most patients will wholeheartedly say, "YES!" With that in mind, it's important to take all of these factors into consideration.
Breast augmentation is a routine surgical procedure with few complications. Some patients may be unhappy with their breast size, often desiring a larger size, which makes the initial consultation of utmost importance.
Another consideration is your age and future plans. Going through pregnancy, menopause or any dramatic weight loss (or gain) may also affect the appearance of breast implants.
Other breast augmentation risks include:
Undesirable scars
Capsular contracture
Implant rupture or leakage
Infection or improper healing of incisions
Temporary or permanent changes in breast sensation (specifically nipples)
Stretch marks
Hemorrhages or blood clots
Persistent pain
Vein or pulmonary complications
Having to redo the breast augmentation surgery
Cost of Breast Implants
The cost of breast implants and breast augmentation greatly varies around the U.S. depending on where you live. Breast augmentation cost can vary between $3,500 and $5, 500 depending on the implant type, incision site, and modality of anesthesia.
It is of utmost importance to choose a board-certified plastic surgeon member of the American Society of Plastic Surgery. Your surgery must be performed in an accredited surgical facility. Non-adherence to these standards will be less expensive but may produce subpar results and endanger your health. You should choose a surgeon that is skilled, knowledgeable and who has proven referrals and before/after pictures of their work.
If you're interested in enhancing your appearance with breast augmentation, contact Southwest Plastic Surgery to schedule your consultation. Dr. Frank Agullo is ABPS Board Certified in Plastic Surgery and a member of the American Society of Plastic Surgery. Call our office today at (915) 590-7900, or fill out our online contact form for more information.