March 03, 2023 | Butt Implant
3 Minute Read: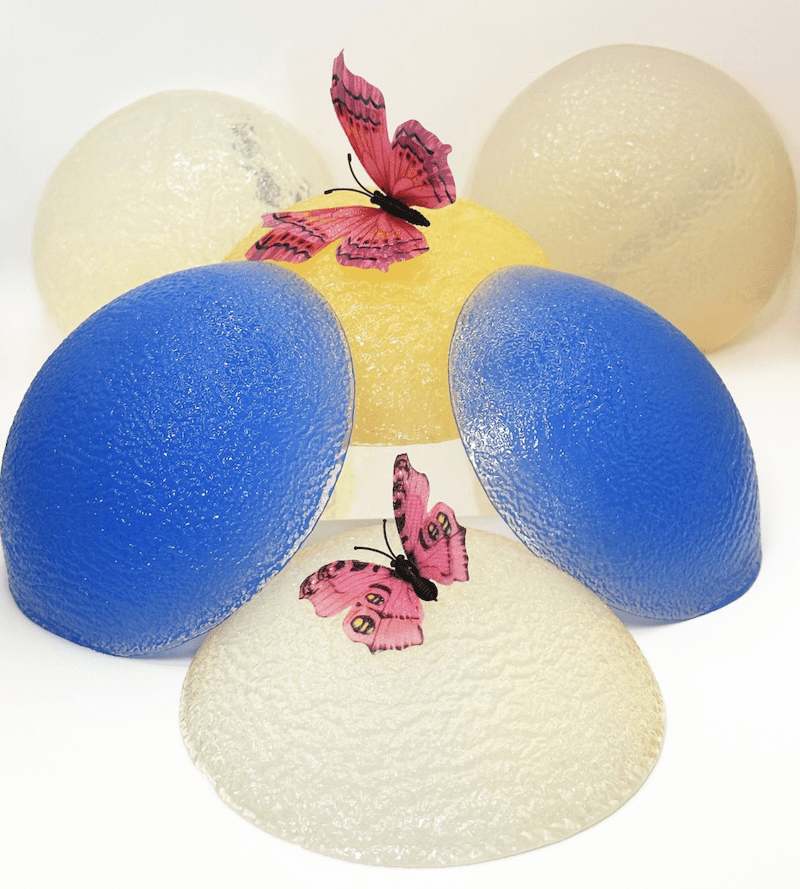 Are you considering getting buttock implants? If so, one of the first decisions you will need to make is the size of your implants. It's essential that you take your time with this decision and consider all of your options before moving forward with surgery. Here's a guide to help you understand what sizes are available and how to determine which is right for you.
Unlike breast implants, buttock implants are made of solid silicone. What sets these implants apart from others is their ability to closely mimic the feel and consistency of natural muscle. The soft yet firm texture of solid silicone allows for a more natural look and feel, making it a popular choice for those seeking a fuller, more shapely buttock. This silicone material is able to withstand the stresses of everyday activities such as sitting and standing, making it a long-lasting solution for those seeking to enhance their buttock shape and size. Overall, the solid silicone used in buttock implants provides patients with a safe, durable, and natural-looking option for achieving their desired results.
THE DIFFERENT SIZES AVAILABLE
Buttock implants come in different sizes and shapes, ranging from small to large. The right size for your body depends on several factors, including your desired look, the shape of your existing buttocks, and the amount of tissue available for the implant. When choosing an implant size, it's important to remember that there is no one-size-fits-all solution; each patient will have unique needs and considerations.
| | | | |
| --- | --- | --- | --- |
| SIZE | DIAMETER (CM) | PROJECTION (CM) | VOLUME (CC) |
| 0 | 10.5 | 2.5 | 117 |
| 1 | 12.5 | 2.8 | 189 |
| 2 | 13.7 | 3.3 | 276 |
| 3 | 14.8 | 3.8 | 379 |
| 4 | 13.8 | 4.9 | 434 |
| 5 | 13.8 | 3.7 | 301 |
| 6 | 15.7 | 6.0 | 712 |
| 7 | 12.5 | 4.0 | 296 |
| 8 | 12.4 | 3.3 | 218 |
| 9 | 15.0 | 4.5 | 455 |
| 10 | 15.0 | 5.0 | 548 |
HOW DR. AGULLO CAN HELP
Dr. Agullo will be able to provide guidance when it comes to selecting an appropriate size for your body. During your consultation appointment, he will evaluate your anatomy and discuss what kind of look you hope to achieve through surgery. He can also explain how different implant sizes can affect the overall shape of your buttocks, as well as any potential risks or side effects associated with different sizes.
In general, Dr. Agullo recommends round implants over shaped implants. These can help achieve the best possible symmetry and avoid future shifting of implants in the future. The diameter of the gluteus maximus muscle will limit the size of the buttock implant. Choosing an implant that is wider than your muscle can cause many problems and complications in the future.
CHOOSING A SIZE THAT FEELS RIGHT FOR YOU
Ultimately, it's crucial that you choose a size that feels right for you. It's natural to feel anxiety about making such an important decision; however, it's important not to let fear or doubts interfere with making the best choice for yourself. Remember – this is about achieving a look that makes you feel confident and comfortable in your skin!
CHOOSING THE BEST BUTTOCK IMPLANT:  CONCLUSION
Buttock implants are an increasingly popular way to enhance the shape and contours of one's backside. Making sure you select an implant size that is right for you is essential; this decision should be based on both aesthetic goals and safety concerns. Ultimately, patients must choose a size that feels right for them – one that gives them confidence and helps them feel comfortable in their own skin! Dr. Agullo can offer personalized advice when it comes time to make this important decision.
If you have questions or want to learn more about how it can help you, please call Southwest Plastic Surgery at (915) 590-7900 or fill out our contact form online.