June 01, 2022 | Dermal Fillers, Thread Lift
4 Minute Read: 
Whether from aging or a life event (such as pregnancy or weight loss), many men and women become frustrated with the appearance of their facial skin. 
The two main complaints that people tend to have about their faces revolve around lost facial volume and sagging skin. 
The good news is that there are cosmetic surgery and treatment options available to help give you the look and feel that you want; however, the bad news is that in today's day and age, there are so many different cosmetic options available that choosing the right one can be daunting.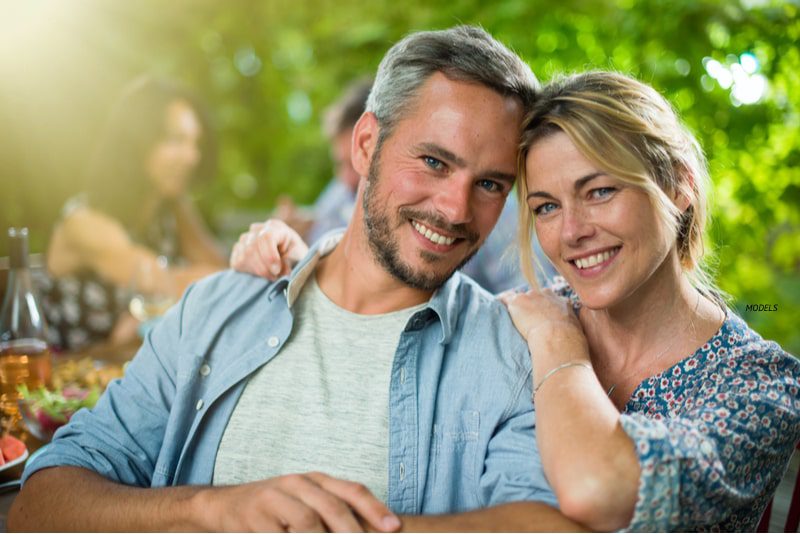 Sure, there are surgical options (traditional facelift surgery can help correct issues in the lower two-thirds of your face, while brow lift surgery or blepharoplasty (eyelid surgery) can help treat the upper portion of your face), but what if you don't want to undergo an invasive procedure with all of the downtime associated with it? 
Well, in that case, a thread lift or dermal fillers might be the answer. 
Below, you'll find information to help you better understand which treatment option is right for you. That way, you can focus on attaining the facial appearance you desire without having to deal with any of the confusion and added frustration of figuring everything out on your own.
What Is the Difference Between a Thread Lift and Dermal Fillers?
While many people mistakenly believe that a thread lift and dermal fillers are interchangeable treatments to facial skin, that is just not true. 
Though both procedures do stimulate collagen production (which is responsible for the health, strength, and smoothness of your skin), they each correct different facial issues. 
A thread lift (also known as a thread facelift or Silhouette InstaLift®) helps patients who are struggling with facial skin and tissue laxity as well as wrinkles and fine lines, whereas dermal fillers address volume loss in the face.
How Are They Performed, and How Do They Work?
Undergoing an invasive procedure like a facelift is not always something that people look forward to. Luckily, thread lifts and dermal fillers help to correct your facial aesthetic concerns without requiring the hassle of going under the knife for a significant surgery.
Thread Lift
One of the most common side-effects of aging is the presence of loose skin on our faces, which cause wrinkles and fine lines to develop, not to mention sagging cheeks and jowls. 
A minimally invasive thread lift addresses each of these concerns, and the best part is that the procedure is nowhere near as extensive as traditional facelift surgery is, yet it still yields stunning results.
A thread lift is performed under local anesthesia, so you will not feel any pain or discomfort; however, unlike general anesthesia, you will be awake during the procedure. 
After the anesthesia is administered, a small incision is made in the treatment area. Through this incision, Dr. Agullo inserts a cannula (a thin tube) into your skin. It is through this cannula that internal sutures (the threads) are inserted. These threads have tiny barbs on them to grab the deep layers of skin. 
Once they are in place, Dr. Agullo pulls the threads taut to lift sagging skin and create a smooth appearance, tightening any wrinkles and fine lines. These threads are then permanently attached, and the incision is closed. 
Any resulting scars will be small and barely visible — if at all — but you will now have a smooth and beautiful skin aesthetic that looks as good as you feel!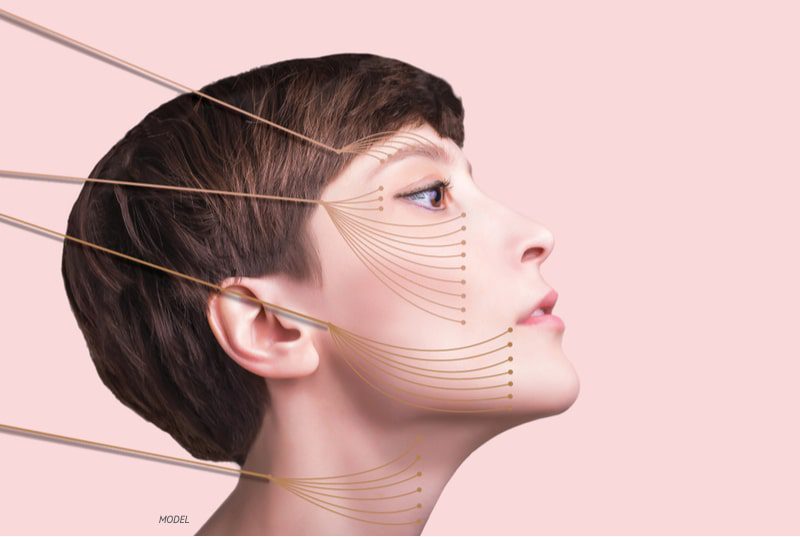 Dermal Fillers
Injectable treatments have been around for many years, making them one of the most trusted and effective cosmetic treatments available. Nearly eight million injectable treatments were performed in 2020 alone! 
Dermal fillers are a specific type of injectable treatment that uses hyaluronic acid or other injectable materials to replace and replenish volume loss in the face. 
Some people struggle with thinned out cheeks and lips as they age, while others have lost weight or gone through childbirth, causing their faces to lose the healthy volume that they once had. Whatever the reason, this gaunt and thinned out aesthetic is something that many people want to correct, and dermal fillers are a great way to do that.
Some of the most trusted dermal fillers on the market (like JUVÉDERM®, Restylane®, Bellafill®, and Sculptra® Aesthetic) all literally "fill" in the areas of volume loss in your face, though they each treat different specific facial locations. 
For this procedure, the chosen dermal filler is injected into your skin at the treatment area. The dermal filler fills in gaps to remove wrinkles and fine lines to give you that youthful and healthy voluminous facial appearance while also helping to promote natural collagen production. 
In the End…
Both a thread lift and dermal fillers are fantastic treatment options to help you achieve the facial appearance you've been looking to get (or get back). However, they correct different issues. 
This means that you need to know exactly what it is you're looking to correct. At your consultation, Dr. Agullo can help you decide which treatment option is best so that you can look forward to showing off your rejuvenated face with confidence.
Interested in Learning More?
If you have questions about thread lift surgery, dermal fillers, or any of the other treatments that Dr. Agullo offers, please give us a call today at (915) 590-7900 or fill out our contact form online.