July 06, 2022 | Brazilian Butt Lift
3 Minute Read: 
Many of us wish we could rearrange our pudgy areas to reduce one spot and enhance another. 
The fat grafting procedure is a straightforward process that involves removing unwanted fat from the body with liposuction and injecting it into areas that need more volume — fulfilling our wish. But it is so much more than that!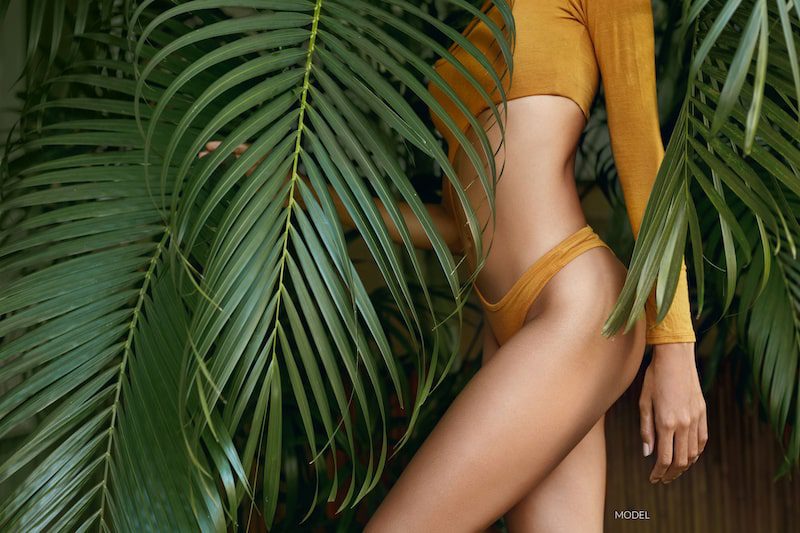 When most people think about augmentation and cosmetic surgery, their first thought goes to implants. And that makes sense considering the popularity of breast augmentation and butt augmentation with implants. 
But implants are not the only way to achieve volume in areas you desire curves. The fat cells harvested through this technique can act as an all-natural augmenting material, giving you the "oomph" you want without adding a foreign material to your body. 
*It is important to understand that fat cannot achieve the same level of results as implants can and, therefore, are not suitable for all candidates.
What Does Fat Grafting Involve?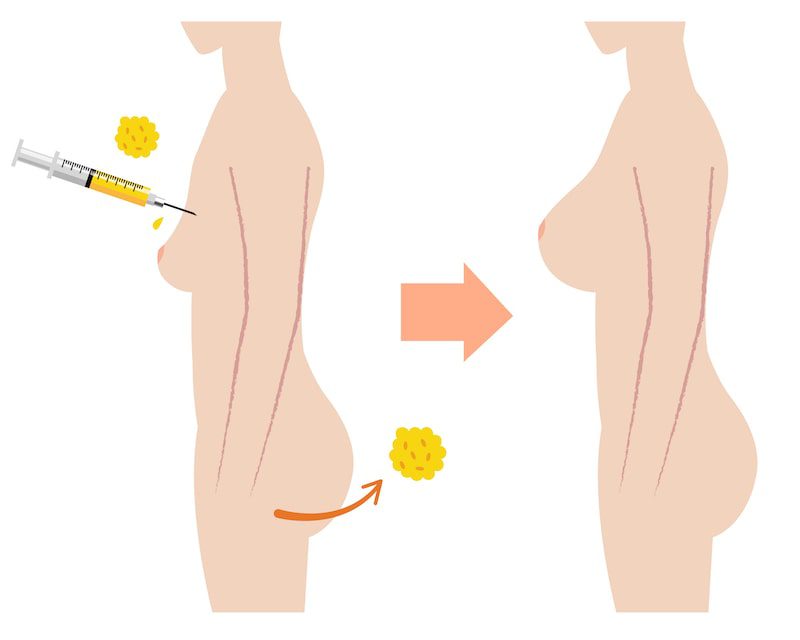 1. The Consultation
If you decide to learn more about fat grafting, the first step is to have an in-depth consultation with a skilled and reputable cosmetic surgeon. At this meeting, you will be able to inform your surgeon of your concerns and body goals. 
Your surgeon will inform you about the procedure's details, including the results you can expect, whether or not you are a good candidate, your expected recovery time, and fat transfer cost in El Paso, Texas.
Fat grafting can be used to enhance several areas of the face and body including:
2. Fat Removal With Liposuction
Anesthesia is administered, and a tiny incision is made in the treatment area through which tumescent fluid is injected. Tumescent fluid, which contains saline and additional anesthetic agents, limits bruising and blood loss. 
The excess fatty (adipose) tissue is then removed and processed.
3. Fat Separation and Purification
The extracted fat is then purified, with extraneous cells being discarded. Once this is complete,  only pure fat cells will remain to be used to fill facial hollows or lift sagging or lackluster body areas like the buttocks or breasts.
4. Sculpting Your Body
With Your Own Fat
Your plastic surgeon will carefully inject the purified fat into the treatment areas. Usually, several injections (at various depths) will be administered.
Only about half of the injected fat will survive when reinjected into your body. Because of this, your surgeon will overcompensate when sculpting the areas you wish to enhance with your fat cells, and you will initially have a bit more than you bargained for. 
However, that excess fat should be absorbed into your body within about one month, leaving you with the true, final outcome.
Sometimes your plastic surgeon will inject only enough fat to see an immediate improvement and wait to see how much of the fat remains before adding more in a subsequent procedure.
5. Recovery and Results  
Your recovery time will depend on the amount of fat removed and the number of areas having undergone liposuction. The results will be clear in about a month.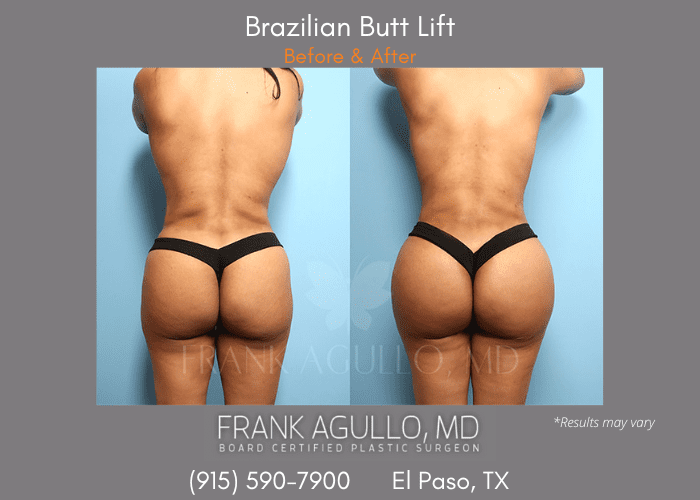 You can see more transformations by visiting our before and after galleries.
Other Cosmetic Uses for Fat Grafting
Using your own fat as a facial filler is an excellent option as results using this method far outlasts those using hyaluronic acid-based fillers.
Fat transfers usually last for several years and, in some cases, can be permanent. However, no cosmetic procedure can stop the aging process.
Interested in Learning More About Fat Transfer? 
Call Agullo Plastic Surgery today at (915) 590-7900 to set up a consultation with our board-certified plastic surgeon. We see patients from El Paso, Texas, and the surrounding areas. 
You can also fill out our online form to schedule your consultation.