December 01, 2021 | Areola Reduction, Breast Augmentation
3 Minute Read: 
The areola is the pigmented area around your nipple. As with other parts of the body, your areolas can have a unique size and shape. Of course, it is normal for you to have differently sized and uniquely shaped areolas, but if your areolas are too big for your liking, you can select areola reduction surgery. 
This cosmetic surgical procedure seeks to improve the size and shape of areolas. The results from the procedure can vary from one case to another, but your plastic surgeon should help you understand what can be achieved to help you build realistic expectations.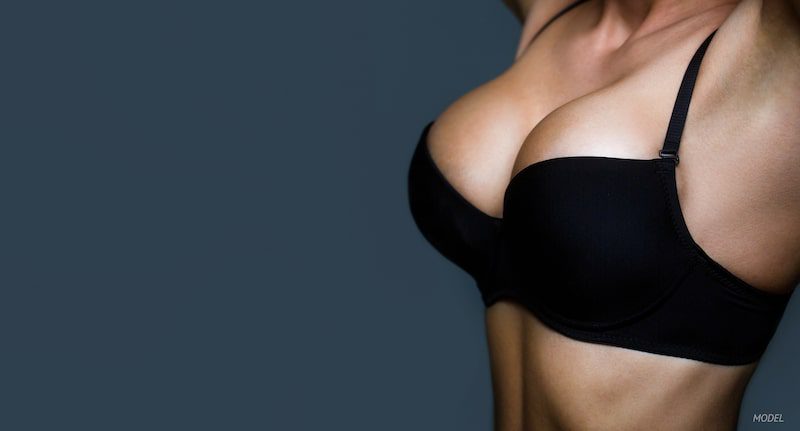 Who Qualifies for Areola Reduction?
Areola reduction is meant for men and women who, for any reason, are not happy with the size and shape of their areolas. It is perfect for people whose areolas look disproportionately bigger than normal after weight loss or pregnancy and breastfeeding. People with asymmetrical areolas can also choose to go for the procedure to improve their symmetry. 
Although adolescent males can get the procedure, women are advised to wait until their breasts are fully developed (by their late teens or early 20s). 
Last but not least, like with any other plastic surgical procedure, you need to be in good health to qualify for areola reduction surgery.
Can the Procedure Be Done With Another Breast Procedure?
If your areolas' size and shape change for the worse due to pregnancy and breastfeeding, you may also have other breast imperfections that are bothering you. And, if you are wondering if you can go for more than one breast improvement procedure at a time, the answer is: yes! 
The most common procedure done with an areola reduction is a breast augmentation with implants. The advantage is that the implant can be placed through the same incision as the areola reduction. For patients hesitant about implants, breast fat transfer is an option. 
If you would like to improve the appearance of your sagging breasts, you can talk to your plastic surgeon about the possibility of getting a breast lift or a breast reduction during your areola reduction procedure. This will not only save you time and money but also improve your appearance significantly.
Are There Any Risks Combining Breast Surgeries?
Like any other surgical procedure, areola reduction combined with any other breast procedure is not without risks. 
Possible risks include infection, numbness, nerve damage, blood clots, scarring, and loss of sensation. Although you can breastfeed after the procedure, there is a possibility that the procedure might damage your ability to breastfeed. Therefore, it is advisable for you to consider going for areola reduction once you are done with having children if breastfeeding is important to you.
What Does Areola Reduction Look Like?
If you are considering areola reduction (with or without another breast procedure), check out our plastic surgery before and after gallery to learn more about your potential results.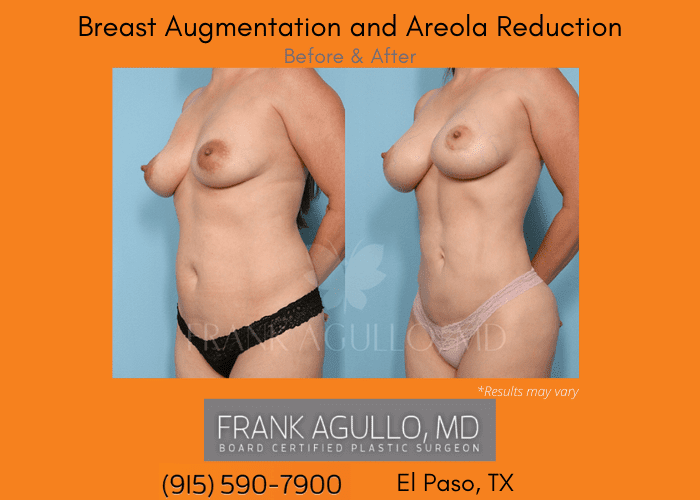 Interested in Learning More?
Overall, it is apparent that areola reduction, combined with other breast procedures, such as breast lift, breast augmentation surgery, or breast reduction, can go a long way in helping you improve your appearance and self-confidence. 
If you are not happy with the shape and size of your areolas, contact Dr. Agullo by calling 915-590-7900 or filling out our online contact form.