December 03, 2015 | Plastic Surgery News, Teen Plastic Surgery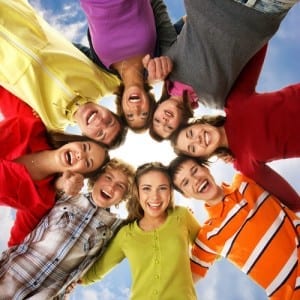 According to a recent study published by The New York Daily News, there has been a recent uptick in the number of teens getting plastic surgery done. Most occur during breaks in school, such as holiday or summer vacations. The study also shows that teens use the plastic surgery for an entirely different purpose than their parents; primarily to "fit in".
On the other hand, adult plastic surgery patients are typically trying to fix things they are unhappy about, while trying to stand out and look better than their peers. It is a way of trying to defy the signs of aging. While similar, the teen patients mostly undertook the surgery to fix a major flaw so that they can better fit in socially, and the grownups did it to look younger.
According to the American Society of Plastic and Reconstructive Surgeons, of the 15.1 million cosmetic procedures that occur in the United States a year, only about 236,000 of those are done to teens.  And yet, it may be important to understand what purposes teens may have to undergo plastic surgery.
So, here are the top five things to know about teens that are choosing to get cosmetic work done:
The most common areas teens get plastic surgery is their ears, nose, acne scars, and breasts. This means teens are going to areas on their bodies that typically are causing them social embarrassment and emotional pain.
Most procedures for teens are scheduled in advance to happen during the summer or winter breaks. In addition to getting to recuperate without missing classes, the time away makes it much less of a noticeable change to the peers around them.
Plastic surgeons will not operate on a teen patient with body features that both look and function fine. This means teens really only allowed to fix things that will help them to fit in and make their lives easier.
Teens don't want people to notice that they have had cosmetic work done. Since teens are only doing the procedure to fit in socially anyway, they'd rather not get the scrutiny from their peers.
50 percent of teens would change something about themselves surgically if they could. A study published in March from the British charity Ditch the Label found half of surveyed teens said they would definitely change something about their appearance if they could. Teeth whitening was still on the top of the list.
Whenever Dr. Agullo works on teens at Southwest Plastic Surgery of El Paso, TX, they must meet with us in person with a guardian present. We explain the procedure thoroughly before we will agree to alter them in any way, and the teen must be of a decisive age, along with permission granted from their parent or legal guardian. Plastic surgery is a big decision for anyone, but under the care of a skilled plastic surgeon, it can greatly improve the confidence of both teens and adults alike.
To schedule your consultation with board-certified plastic surgeon Dr. Frank Agullo, please contact Southwest Plastic Surgery. Call us at 915-590-7900, or fill out our online contact form for more information.