December 10, 2015 | Blapharoplasty, Breast Reduction, Butt Implant, Facelift, Gynecomastia, Liposuction, Male Plastic Surgery Procedures, Pectoral Implants, Rhinoplasty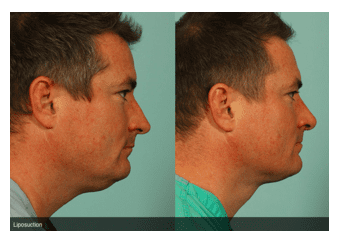 Traditionally, women have been more likely to undergo plastic surgery than men. However, body issues and aging concerns are common for many individuals, irrespective of gender. Many of the procedures available today can benefit both men and women, and over the past few years we have indeed seen a steady rise in men undergoing plastic surgery. If you don't think that plastic surgery is for you, it may be time to reconsider, as there are many benefits that men stand to gain from male plastic surgery procedures.
Becoming More Competitive in the Job Market
It's a dog-eat-dog world out there, and every day it gets harder to stay ahead of the competition in the job market. You may find that after a successful interview for a job you're well-qualified for, you've been passed up in favor of a man who is slightly younger or more attractive than you. Younger and more attractive men are often perceived as more capable in the job market, and even if you think you have a stable job, it may be only a matter of time before you're phased out. While you can't stop the clock, there are all kinds of plastic surgery procedures that can help you to look fitter, younger, and more attractive, from liposuction and pectoral implants to facial augmentation, eyelid surgery, and rhinoplasty. These procedures can help you maintain a competitive edge in the job market with a more youthful, attractive, and confident look.
Becoming More Desirable to Potential Partners
If it is difficult to stay ahead of the game in the workforce, it is likely even more difficult in the dating realm. Physical chemistry and sexual attractiveness are significant factors in choosing a partner. Potential partners are often looking for a man who they find sexy, attractive, and masculine. Plastic surgery procedures can improve your body contour, your face, and your overall appearance so that you become more desirable to potential partners.
Feeling Confident About Yourself
Confidence is one of the most desirable qualities in any man. A man who is confident in himself and his abilities will go far in life. If you are self-conscious or embarrassed about your appearance, it is difficult to maintain confidence in yourself. Plastic surgery can enhance your appearance so that every time you look in a mirror or look down at your body, you get an extra boost of confidence due to your attractive and masculine physique.
Plastic Surgery Procedures That Are Great for Men
There are many plastic surgery procedures that are specifically designed to benefit men or both genders. Men can improve their body contour with liposuction, male breast reduction, pectoral implants, and buttock implants. These procedures can help your body to look and feel fit, toned, firm, and youthful. Additionally, men can restore a more youthful appearance with procedures such as facelift surgery, rhinoplasty, and eyelid surgery. These procedures can help to define the face with more masculine contours and a fresh, youthful look.
Men have much to gain from male plastic surgery procedures. To learn more about the types of procedures that could benefit you, schedule your consultation with Dr. Frank Agullo today. To book your appointment now, call our El Paso office at (915) 590-7900. You may also fill out our online contact form for more information.