December 12, 2014 | Dual Surgery, Hernia, Tummy Tuck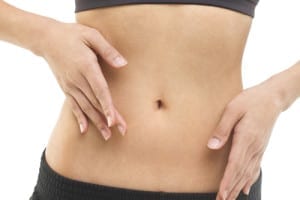 Today's Question: I've wanted a tummy tuck for years but have not really had the time or resources to do so.  I've recently been diagnosed with an umbilical hernia.  Since I have to have the hernia repaired anyway, can I use the opportunity to combine it with a tummy tuck?
Answer:    You might be able to, depending on the type and size of the hernia.  It's quite common these days for patients to have a hernia repair at the same time as an abdominoplasty (tummy tuck).  This surgery may be performed laparoscopically (e.g. small incisions in the skin allowing the insertion of surgical instruments into the abdomen) or the abdominal wall may need to be opened up – again, depending on your particular situation.
 Top Reasons to Consider Dual Surgery:
 performing two procedures at once can save the down-time and pain of a second surgery
operating room, anesthesia and other hospital or surgical-center fees may be reduced
fewer operations usually mean fewer scar tissue build up
 Other Things to Consider:
  check with your insurance company – most will cover the hernia repair only
 your specific circumstances may require you to have these two procedures performed separately
 your plastic surgeon may need to call in a general surgeon on more complicated cases
With double board certification in plastic surgery and general surgery, Dr. Frank Agullo can successfully perform both these procedures at the same time – saving you money and time not having to visit multiple doctors and coordinate physician schedules.  Dr. Agullo will sit down with you, listen to your needs and concerns, examine your abdomen, order any necessary tests and determine the best way to meet your goals.  Contact Southwest Plastic Surgery at (915) 590-7900 today to schedule your consultation.