December 08, 2014 | Abdominoplasty, Breast Lift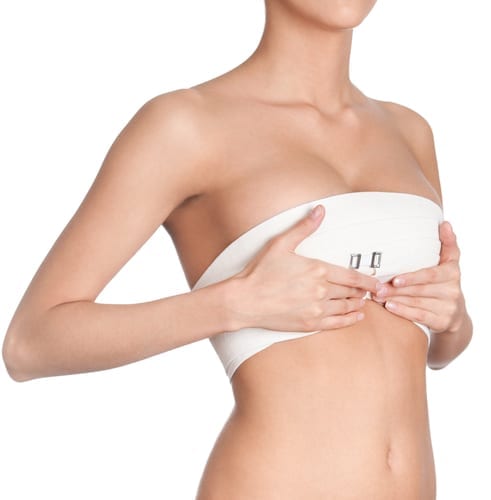 After a certain age, healing from breast lifts, implants and abdominoplasties becomes more difficult due to the loss of elasticity and tissue able to sustain the augmentation. Some patients just don't have enough strength or elasticity, which can result in breast ptosis or abdominal laxity. This has led to frustration among patients who want to change the appearance of sagging breasts because they end up not being able to get the perkiness and/or firmness from a breast lift that they were hoping to achieve.
Dr. Agullo from Southwest Plastic Surgery has risen to this challenge with the use of a breakthrough device. The SERI Surgical Scaffold is a silk mesh support worn internally that helps to lift breasts and tighten tummies underneath the skin. The woven silk offers strength and long lasting results.
What is SERI Surgical Scaffold?
The silk derived biological scaffold is made from a woven, multifilament that absorbs internally and acts kind of like replacement strength tissue for the affected area. It is a purified, bioengineered BIOSILK™ with an ability to strengthen the weakest areas, resulting in higher quality healing and more desirable outcomes.
In a way, the silk facilitates the creation of new tissue growth, and as studies have revealed, the patients will experience twice the thickness after two years, as compared to those who do not have the help of a SERI silk scaffold. The new tissue helps "hold up" the breast lift and gives post-pregnant women or women with little or lax breast tissue a more comfortable way to get a breast lift or augmentation.
The silk can be used for men, too. Dr. Agullo uses the surgical scaffold for abdominoplasties in both men and women, which can yield very good results with the use of the SERI. The SERI scaffold is used as an internal corset to define the waistline and produce tighter abdomens. We encourage you to call and find out more about how SERI can benefit your breast augmentation or abdominoplasty.