January 11, 2016 | Labiaplasty, Mommy Makeover, Vaginoplasty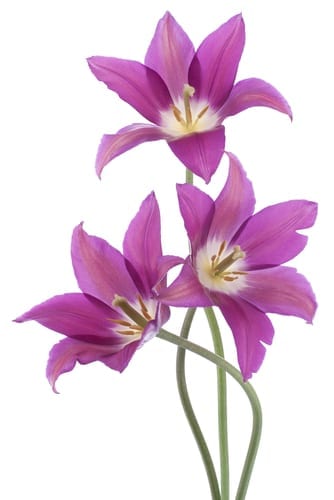 Vaginal surgeries offer many different benefits both functionally and aesthetically to our female patients. While the topic is extremely personal, the procedure is capable of tremendously improving our female patients' body-image as well as their satisfaction during intercourse. And you'll be surprised to know that hundreds of thousands of women have the procedure completed each year!
Why Consider Treatment?
Many women experience enlarged or transformed labia due to natural development or childbirth. As a result, it can psychologically and physically impact your personal life. Some of the specific types of characteristics that a vaginal cosmetic procedure will address include things such as:
Enlarged labia (minora, majora, or both)

Looseness of the tissues caused by childbirth

Scar tissue

Painful intercourse

Adjustment to the clitoral hood

Reshaping of the tissues for aesthetic purposes

Prominence of the mons pubis (before or after menopause)

Discomfort when wearing certain types of clothing
A Taboo No Longer
Rejuvenation of the vagina and surrounding tissues is a procedure gaining tremendous popularity over the past two to three years. In fact, the American Society of Aesthetic Plastic Surgery has seen procedures increase by 44%. As the taboo of labiaplasty and vaginal rejuvenation become more comfortable to discuss with aesthetic providers, more and more women are reaching out for help.
Although some parts of the world still consider vaginal rejuvenation unnecessary (or even a type of "mutilation,") the benefits of the procedure cannot be overlooked. Most women find that these services can greatly improve their sexual satisfaction, especially if they experienced scarring or loosening of the tissues following childbirth. Where life changes like this can reduce satisfaction or even cause pain during intercourse, it is possible to correct them!
While childbirth does contribute to some of these situations, it's worth pointing out that many women are simply born with enlarged or misshaped labia. Regardless of the cause, the aesthetic providers at Southwest Surgery Center are capable of helping you experience a newfound confidence and satisfaction in your everyday life.
Adjusting the loosened, scarred, or enlarged tissue can have a tremendous impact on discomfort and pleasure felt during intercourse. Why suffer through pain or lack of fulfillment any longer – a true alternative is here to help you enjoy your body, regardless of what everyday life has put you through.
Labiaplasty in West Texas
At Southwest Plastic Surgery, we offer private, gentle labiaplasty and associated procedures to enhance the entire body of our female patients. Our aesthetic surgical specialist are happy to discuss the procedure in confidence with you, to determine how procedures like this or others can help you live a happier life.
Most vaginal rejuvenation procedures are completed as an outpatient procedure. During your initial consultation, one of our exceptional aesthetic surgeons will discuss the process and give you a better idea as to what to expect during your procedure and recovery. There are many various methods that we can use, so your particular procedure will be tailored to the specific needs of your body. Rest assured, we have something for everyone!
If you're considering vaginal plastic surgery or including it as part of your mommy makeover – give us a call today! You won't be sad that you did.
You can schedule an appointment with Dr. Frank Agullo by calling (915) 590-7900 or filling out an online contact form.