August 26, 2014 | Breast Augmentation, Breast Lift, Breast Reconstruction, Breast Reduction, Vectra 3D
If you have ever wondered about getting breast augmentation, implants or reduction, but are fearful of whether you would like the way it looks after surgery, then fear not! Through the marvel of new technology, Southwest Plastic Surgery of El Paso, TX uses an innovative Vectra 3D system to show patients exactly what their breasts will look like "after" their breasts fully heal!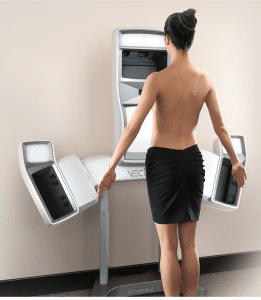 See the "After" Pictures "Before" Breast Surgery
The Vectra 3D system is part of our consultation process and is used to help you determine whether breast augmentation is right for you. It can also be used to show you different sizes, so that you can decide whether you want a "Big C" or "Small D" cup, for example. Everyone's body type and shape is unique, so a woman who is petite might look rather extreme if she goes through a breast augmentation that is too large to meet the size proportions of her build. However, a woman with a curvy, voluptuous physique might prefer getting breast implants that complement her proportions accordingly.
How Does the VECTRA® 3D Work?
The Vectra 3D image and simulation machine illustrates your prospective outcome on a computer monitor. The results can also be printed, so that you can take home the pictures to think about the decision of whether to go through breast augmentation or not. The Vectra 3D system has an amazing accuracy ratio of 100% and has helped hundreds of patients to decide the best cosmetic procedures even before going through them. They are very useful in the decision process because of their visual interpretation, even more so than wearing a bra with the desired implant sizes.
Come try the Vectra 3D technology for yourself and visualize a breast augmentation at Southwest Plastic Surgery today! You never know until you see it in person, so set up an appointment today with Dr. Frank Agullo.  
Check out the Vectra 3D's use with Rhinoplasties.
*Photo courtesy of Canfield Scientific