February 01, 2023 | Plastic Surgery Consultation, Plastic Surgery News
4 Minute Read: 
The truth is that there are a lot of moving parts when it comes to cosmetic surgery and non-surgical treatments. There's the procedure itself (which may include anesthesia and incisions), the initial recovery, and the longer downtime to think about, along with follow-up appointments to make sure that you are recovering smoothly.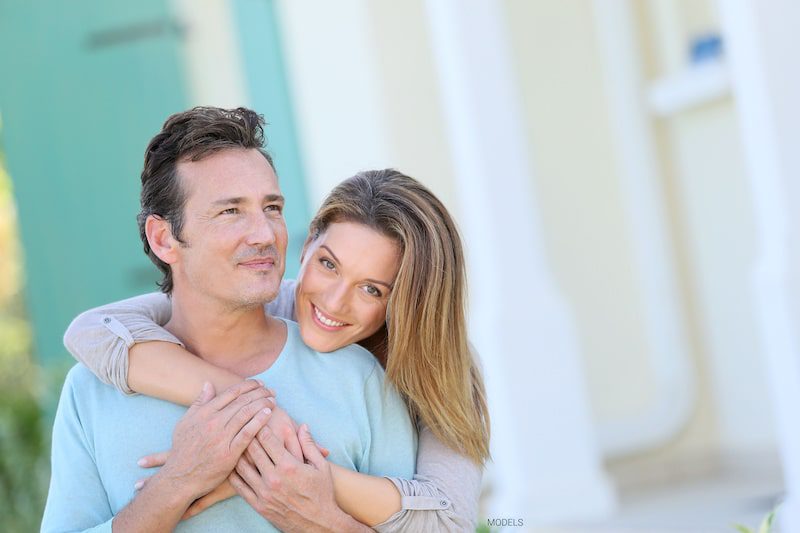 However, all of this needs to start somewhere, and that somewhere is your consultation.
Not only is your consultation the first step of your cosmetic procedure or treatment, but it is one of the most important aspects to a successful procedure. Because your consultation is so important, Dr. Agullo offers several different consultation options to help work with you and your schedule so that you can have the best experience possible. 
What Happens During Your Consultation?
Regardless of the type of procedure or treatment you are interested in, your consultation allows you to: 
Discuss your aesthetic frustrations and goals

Learn more about your cosmetic surgeon

Look at before and after photos of previous patients 

Learn more about the procedure or treatment

Understand what to expect both during and after the procedure or treatment

Receive any pre- or post-procedure instructions

Have any questions answered

Schedule your procedure or treatment
What Are My
Consultation Options
?
At Agullo Plastic Surgery, we are proud to offer several different options for your consultation. While meeting with Dr. Agullo in the office is preferred, we realize that some of our patients cannot make it to an in-office consultation, whether because of their busy schedule or because they are coming to us outside of the El Paso area. 
Here are four of the consultation options that we offer:
In-Office Consultation With Dr. Agullo
At your in-office consultation, you will be able to meet with Dr. Agullo in person. This is beneficial to both you and Dr. Agullo, since it allows Dr. Agullo the opportunity to evaluate your condition in person. 
This may include taking measurements and photos for the procedure. Additionally, if you are having a procedure in which implants are used (such as breast augmentation surgery), then you will be able to see and feel the implant and decide on their size, shape, texture, and placement. 
Virtual Consultation With Dr. Agullo
With a virtual consultation, you will be able to do nearly everything you can at an in-office visit but from the comfort of your own home (wherever that may be). During this consultation, Dr. Agullo can give you his professional opinion about your candidacy for the procedure or treatment and review the procedure to help you know exactly what to expect.
Consultation With a Nurse Practitioner
Meeting with your cosmetic surgeon definitely has its advantages, including giving you the opportunity to meet Dr. Agullo and feel a sense of comfort with him. However, the reality is that scheduling a consultation with Dr. Agullo can include a long wait time, as he is busy performing procedures and treatments. 
We know that your consultation is important to you, and no one  wants to wait any longer than they have to. Because of that, we offer either in-office or virtual consultations with an expert nurse practitioner. This type of consultation allows you to achieve everything you can with Dr. Agullo, except meeting with him. And the best part is that there is less wait time for you. So, if you are excited to have your cosmetic procedure and don't want to put it off any longer, this consultation option may be best for you.
FastTrack Consultation
Similar to a consultation with a nurse practitioner, our FastTrack consultation option allows you to jump ahead of the consultation line and have your questions answered much sooner than any of the other options on this list. 
That is because our FastTrack option is an email-only consultation. You will be able to discuss your cosmetic concerns and goals, and Dr. Agullo will evaluate your condition to help you decide on the right procedure or treatment. 
While this information will be provided through email, you will still be able to get a dedicated consultation with Dr. Agullo so that you can achieve the results you desire.
Why Should You Schedule Your Consultation With Dr. Agullo?
Dr. Agullo is a board-certified Plastic Surgeon with extensive knowledge and experience as a practicing cosmetic surgeon and as an instructor (as a Clinical Associate Professor of Plastic Surgery at Texas Tech University and an Affiliate Professor at the University of Texas at El Paso). He is dedicated to the health and happiness of his patients. 
Dr. Agullo also offers an extensive variety of surgical and non-surgical procedures and treatments. Whether it be facelift surgery, tummy tuck surgery, liposuction surgery, a breast procedure, or any number of other procedures, Dr. Agullo can help you look and feel the way you've always wanted. 
If you are looking for non-surgical treatments to help rejuvenate your skin and body (from dermal fillers to laser treatments), The Medspa Southwest Plastic Surgery West is the place to go. At our medspa, you can achieve the results you desire to help improve your confidence and have you smiling at the way you look!
Want to Learn More?
If you want to learn more about the different consultation options that Dr. Agullo offers, give us a call at (915) 590-7900 or fill out our contact form online.