January 27, 2023 | Liposuction
2 Minute Read: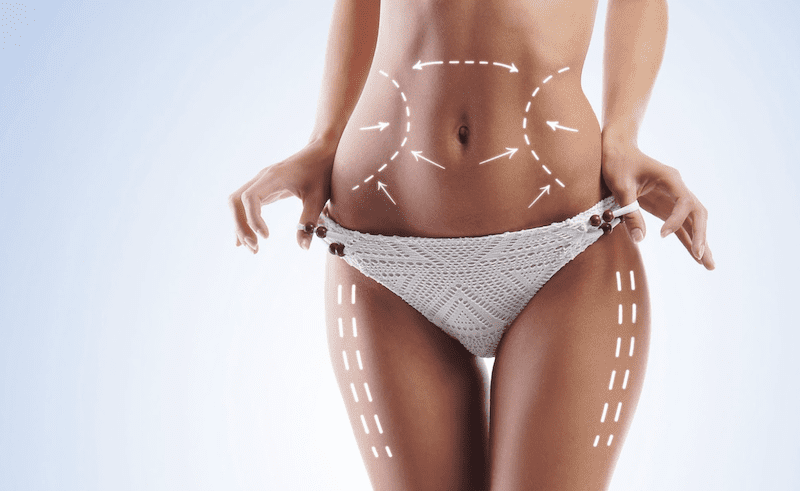 In a shocking twist of events, liposuction has officially become the most sought-after cosmetic procedure worldwide – surpassing breast augmentation as fear grows over potential cancer risks from implants. This finding was recently released by The International Society of Aesthetic Plastic Surgery (ISAPS).
Contouring surged to the top of worldwide cosmetic treatments, claiming an impressive 14.8% market share in 2021; while breast augmentation dropped to second place with a mere 13%.
2021 has seen an unprecedented surge in cosmetic procedures, with a whopping 30 million surgical and non-surgical treatments performed globally! This marks a staggering 19.3% increase from the previous year – far surpassing even pre-pandemic heights after two consecutive years of decline due to Covid restrictions.
The demand for surgical and non-surgical procedures has risen steadily since 2017, with the latter seeing a massive 54% surge in popularity. BOTOX® Cosmetic leads the way as one of the most sought-after treatments!
The world is in the midst of a body-contouring revolution! Last year alone, liposuction experienced an epic surge, with almost 1.9 million procedures performed globally – a whopping 25% increase from 2019's figures.
Nose jobs, tummy tucks, and eyelid surgery have taken 2021 by storm! Rhinoplasty (nose job) and abdominoplasty (tummy tuck) are the most popular procedures amongst men and women. Interestingly enough, however, Eyelid Surgery has skyrocketed to become the number-one procedure among males worldwide this year- making it an undeniable trend in modern aesthetics.
The world of cosmetic surgery is booming – and the report reveals that thigh lifts have skyrocketed by over 50% in a year! Hyaluronic acid use has also surged upwards, making it one of the most popular facial fillers.
The report was released by ISAPS, representing a vast global network of over 5,600 certified cosmetic surgeons in 117 countries dispersed around the world. More than 1,000 certified plastic surgeons contributed to the survey.