April 23, 2015 | Fat Reduction, Gynecomastia, Liposuction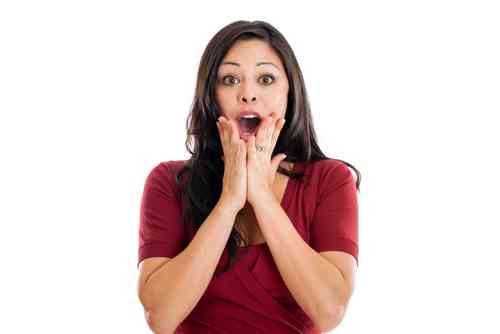 In an overly body conscious society, no matter how "in shape" we are, or the overall level of happiness we have with our appearance, there always seems to be small problem areas that we wish could be "fixed." In some instances, liposuction could be your saving grace.
The good news is that Dr. Frank Agullo at Southwest Plastic Surgery of El Paso and Las Cruces can work miracles through the use of one surprisingly useful tool…the liposuction cannula. Here are some body parts that you may not have thought about applying liposuction to that could actually make a tremendous difference in your appearance.
Your Breasts – A lot of women have large breasts that could benefit from liposuction versus a complete breast reduction. Some women love their large breasts but would like to have the shape "touched up." Lipo can remove fatty tissue and help reshape the breasts without leaving scars. It's important to note that this procedure is not for significant size reduction but more for smaller reshaping.
Your Husband's Chest – You're not the only one looking in the mirror contemplating a change. Many men face the development of male breasts as they age, known as gynecomastia. This condition can be very uncomfortable for men to deal with. Lipo can be an alternative that can help return your man's chest to its previous more defined and muscular shape.
Your Upper Torso – Your Upper Torso – Do you suffer from fatty areas around your bra line? What about small fat pockets between your underarm and breasts? Lipo can reshape the torso to reveal a flatter and more evenly shaped section that no longer bulges or gathers in the wrong places.
Your Jawline – A lot of men and women deal with one of the first signs of aging earlier in life than they expect, the beginning of jowls or fat deposits around the neck and chin and the loosening of skin. This area can be slimmed and tightened to potentially take years off your appearance.
Your Ankles – Do you sometimes feel that your ankles seem to extend simply from your calves and that there isn't any definition between your calves and your ankles? There has been a term coined "cankles" that no one wants to be associated with. Liposuction can also help this area by giving your legs a more defined calf to ankle ratio and making them appear longer, leaner and younger!
Dr. Frank Agullo can guide you to make sure that liposuction will work for your personal needs. If you're overall happy with your body and are looking for small amounts of contouring, liposuction might be worth looking into to help smooth and reshape those areas you see differently in your mind. Many of these liposuction procedures can be performed in the office using light sedation.
For more information or to schedule your consultation with board-certified plastic surgeon Dr. Frank Agullo, please call our El Paso office at  (915) 590-7900 or our Las Cruces office at (575) 520-5041. We look forward to helping your achieve the contours you desire.