April 16, 2015 | Body Lift, Liposuction, Tummy Tuck, Weight Loss Surgery
Weight-Loss Surgery in El Paso, TX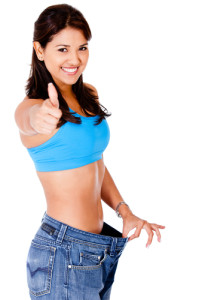 Weight-loss surgery can be a positive way to kick-start your weight-loss journey instead of using extreme diets or pills that purport to be a fat-burning miracle. Morbidly obese patients require bariatric procedures such as gastric stapling or gastric bypass. For people who do not qualify for bariatric surgery, moderate weight-loss surgery can help you reduce your size. Once the burden is off your shoulders (and your waistline), you may just find the confidence and encouragement to continue to lose weight after treatment.
What Is Weight-Loss Surgery?
Although plastic surgery procedures are not meant as weight loss procedures, they can significantly decrease your size and improve your contour. These techniques are a combination of procedures specifically designed to remove skin and fat that are adding extra bulk to your frame. One or more of these procedures may be combined to achieve the best body contour possible:
Circumferential Abdominoplasty – Also known as a lower body lift, this procedure smooths the skin and decreases the amount fat around the buttocks, thighs, and hips. Tissue is excised from discreetly placed incisions which are easily hidden under a bikini or underwear. The procedure includes a buttock lift with augmentation which improves your contour overall.
Tummy Tuck – Probably one of the most popular abdominal contouring procedures, tummy tuck surgery removes excess tissue from the abdomen and tightens the muscles. The remaining skin is pulled tight and smooth, creating a firmer stomach.
Liposuction – Liposuction is used to target specific fat deposits. It is usually combined with either of the above procedures to achieve ideal body contours. Liposuction is effective for diminishing fat accumulations in less invasive ways.
Who Is a Candidate for Weight-Loss Surgery?
Candidates for weight-loss surgery are reasonably healthy without any chronic illness such as diabetes or a heart condition. Patients considering this surgical procedure are overweight but are not large enough to be considered for bariatric surgery. People seeking weight-loss surgery may identify with one or more of the following:
A medical professional has said you need to lose a significant amount of weight
You have tried diet and exercise before with minimal results
You are struggling to lose weight after pregnancy
The extra pounds are making you feel unattractive
Many of Dr. Agullo's patients enter a chronic cycle of attempts at weight loss with diet and exercise, frustration and depression, followed by a bounce back in weight gain. These procedures may help break the vicious cycle.
What Are the Benefits of Weight-Loss Surgery?
The improvement of your body's aesthetics is the most noticeable benefit of weight-loss surgery. Having a slimmer, more toned body can help people feel attractive and more confident in themselves. Shedding some unnecessary pounds and decreasing in size inspires many people to begin living a healthier lifestyle and even makes it easier to launch a workout regimen.
Most of our overweight patients undergoing these procedures experience continued weight loss after a year, loose between 10-20 lbs, and decrease 2-6 dress sizes.
If you are ready to kick-start your weight-loss journey, contact Dr. Agullo of Southwest Plastic Surgery. You dream body is only a phone call away. Contact our office by calling (915) 590-7900, or fill out our online contact form here for more information!