September 19, 2014 | Breast Augmentation, Fat Injections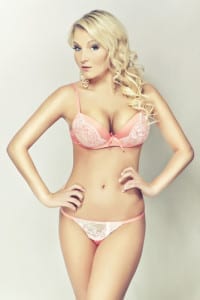 For a woman in Southwest Texas or New Mexico who may be thinking about breast augmentation, there are several different types of breast enhancement that can be done. Some women who already have satisfactorily sized breasts but who just want a lift may be able to achieve a breast augmentation in El Paso, TX. But for those who want a more extensive breast augmentation that includes implants, a breast augmentation with fat injections consists of two, related procedures that will be performed at the same time, on the same day.
Also known as "fat grafting", the fat injections require harvesting fat from one area of the body and then redistributing it to the breast. This requires removal of enough fat to substantiate the surgery, which is done through liposuction. The harvested fat is then meticulously injected through very small, miniscule incisions.
PRP growth factors are extracted from a patient's own blood to increase the usefulness of the fat cells. Dr. Frank Agullo is one of the area's most experienced breast augmentation surgeons. He will recommend preparation of the breasts for the procedure by giving the patient a shaping system that should be worn for a few weeks prior to the date of the breast augmentation surgery. Doing this will improve the circulation of blood to the breast tissues, making the skin more pliable and ready to work with on the chest area.
Who is a good candidate for breast augmentation with fat injection?
As a rule of thumb, a woman must have enough fat on her body to perform this type of procedure, so any woman with less than 15% body fat may not be able to do this type of surgery. Instead, a woman who has less fat stores may opt for a breast augmentation with implants, rather than using the patient's own fat.
The patient must also be:
•    In good physical health/condition
•    Non-smoker
•    Able to pass mammography
•    Not underweight or having a low body fat
•    A woman who considered getting breast implants
What are the advantages of getting a breast augmentation with fat grafting over traditional saline or silicone implants?
•    Enables the surgeon to mold, shape and sculpt breasts to desired size and shape
•    Completely natural, using the patient's own blood and fat stores
•    No foreign substance in body
•    Very minimal incisions or scars because of the technique used
•    Gives breast a very natural, appealing look and feel
•    Fewer complications than traditional breast augmentation
Dr. Agullo and his highly trained staff use the most up-to-date techniques and equipment to monitor their patients. Although there have been hundreds of successful fat grafting breast augmentations completed at Southwest Plastic Surgery, one of Dr. Agullo's top priorities is to effectively manage the procedure to avoid any potential for fat calcifications or lumps to develop. Regular examinations, mammograms and checkups will ensure proper healing of the breasts.
Fat injections with breast augmentations are becoming more popular than ever, and there is no evidence to suggest that fat transfers to the breast are less safe than any other type of breast enhancement surgery. It is best to trust only a board-certified, experienced plastic surgeon for this type of procedure. Dr. Agullo is an award-winning surgeon with extensive experience and knowledge. Call (915) 590-7900 to see if breast augmentation in El Paso, TX is right for you.