February 15, 2016 | Body Contouring, Buttock Augmentation, Fat Transfer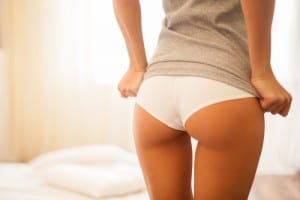 A lot of women come into my office for a better-looking backside. After all, there are a lot of things that
squats alone can't do. Even if you're full of muscle, you won't have the round, plump, full tush that, say, Kim Kardashian would.
That's why when women come in for plastic surgery for a better looking butt, I think it's a great idea for them to share photos with me to get a better idea of what they have in mind.
Most of the time, the photos are of women like Kim Kardashian, Sophia Vergara, and curvy women with beautiful, curvaceous bodies. With more and more celebrities embracing their curves, women in my office are doing the same thing.
Sometimes it's actually very secretive! Many of the women who come to my El Paso office are soccer moms, teachers, lawyers and even doctors. They want the curves that these gorgeous celebrities have, but aren't able to get them just by squatting hundreds of time throughout the week (and who would want to!)
Beautiful, Natural Curves
The thing that makes each woman unique is her personal preference. I may have one thing in mind that seems more natural and subtle, but my patient brings in a picture of a celebrity and says, "I want to look like that!" That's no problem – but the visual aids help me make sure that we're all on the same page.
Know Who You Don't Want to Look Like
It also helps to bring photos of celebrities that you don't want to look like. Maybe you're trying to decide on the right waist to hip ratio, and you're weighing a couple of different options when you've found one that's just too far over the edge. Bring the photo in anyway!
When you're able to visually capture what you're looking for in your procedure, it makes it easier for us to meet your expectations and use just the right methods during your treatment.
Embrace the Curve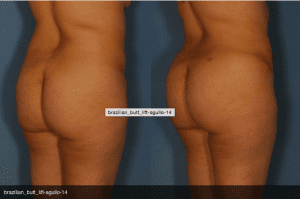 With more and more women (and men) embracing curvy figures, it's easier for them to feel more confident in their bodies. Buttock augmentation with just a bit of body contouring or even something like body fat transfer may be exactly what you're looking for!  
What are you waiting for? Is it time to get more out of your current curves, or add to them for fullness that boosts your confidence? Your answers are just a visit away. Call my El Paso plastic surgery office to find out more about which body contouring options are available to fit your lifestyle.
You can schedule a consultation with Dr. Frank Agullo by calling (915) 590-7900 or by filling out our online contact form.