February 13, 2015 | Awards, Best of the City, El Paso Office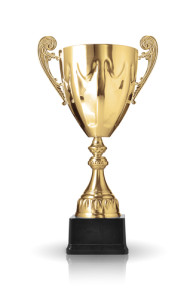 For the second year in a row Southwest Plastic Surgery was voted "Best of the City" for Cosmetic Surgery, according to El Paso's "The City" Magazine.
What does it mean when almost 150,000 readers from El Paso and the Southwest, along with the Editors of the region's official magazine, vote your practice as The Best of the City? For the voters, it means they recognize value and expertise when they see it. It means they came to us for treatment and felt cared for and listened to and were satisfied with their results. For us, it means we successfully made a difference in our patient's lives. And for that privilege, we are grateful.
At Southwest Plastic Surgery we work hard to make sure our patients have the highest-quality plastic surgery and cosmetic treatments available. We make it a priority to stay up-to-date with the latest medical advances and plastic surgery techniques so we can offer a wide array of services for any goal and budget.
We also offer multiple non-invasive options in The MedSpa such as microdermabrasion, laser resurfacing, Forever Young BBL and Platelet Rich Plasma (PRP) treatments. Many of our patients love procedures with little or no downtime such as Vanquish, a new treatment that uses cold therapy to whittle two to four inches off the waistline. We also offer Ulthera, the only nonsurgical neck and face lift system in the nation.
Patients have their pick of several cosmetic injectables, from Botox and Voluma to Juvaderm – all administered by our expert Aesthetic Nurses. We also have Aestheticians at the ready to provide facials, body scrubs and lymphatic drainage massages.
Our three board-certified plastic surgeons bring a vast amount of experience and versatility to meet our patient's needs. Readers of El Paso Times selected Dr. William T. Miller as best Plastic Surgeon for 2014. Dr. Frank Agullo and Dr. Humberto Palladino have received awards as Super Doctors in Texas. Aesthetic Everything lists Drs. Agullo and Palladino in their nationwide list of top ten Cosmetic Surgeons.   And both doctors were recently recognized nationally as part of the distinguished Castle Connolly Top Plastic Surgeons list.
When you are ready to experience the best plastic surgery in the region, call Southwest Plastic Surgery at 915.590.7900.