February 04, 2015 | Breast Augmentation, Petite Frame, Techniques
Breast Implants for Petite Frames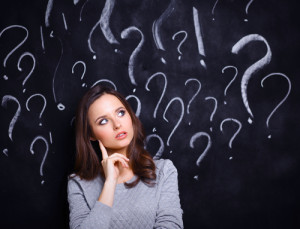 Women with a smaller frame often shop in the "petite" section of apparel departments. However, having a petite build often means that a woman may have smaller breasts to match her petite body structure. A petite woman may desire to have fuller, larger or shapelier breasts, but it is important to weigh this decision very carefully. Breast augmentation is a big undertaking for a small woman, often because there is less skin and surface area for the plastic surgeon to work with.
If you do decide to get petite breast augmentation, you should always choose a narrower breast implant. This is something you can decide with the doctor you want to work with. Choosing a breast implant that is not too wide is the best way to preserve a natural appearance. Otherwise, the breast not only appears "fake" but they can cause problems for women who don't have the chest width to uphold the extra size.
Small breast implants do still offer a fuller, shapelier appearance on petite women. Asking for narrower implants will also make the breasts less likely to protrude from the sides of your chest, which can be tough to squeeze into clothing. To put this in perspective, just imagine someone you may have seen who tries to squeeze large boobs into a small bikini. This is probably not the look you want.
Skin elasticity is another consideration. If your skin is taught, you may not be able to withstand breast implants (especially larger ones) without possible complications. Hence, the profile and breast implant shape should also be considered, so one with a higher profile will help your body to appear shapelier, whereas one that is too large may give you a sloped shape that does not look as natural. Because there are so many variations, it is important to discuss the best breast augmentation choices for petite women with your plastic surgeon.
At Southwest Plastic Surgery of El Paso or Las Cruces, Dr. Frank Agullo has experience in doing breast augmentations for petite women. He can show you examples of the implants, as well as give you a live preview on the 3D Vectra Imaging system. This unique technology lets petite women see what their petite breast augmentation will look like ahead of time, which can help you decide if the surgery is a "yay" or "nay".
Dr. Agullo also confers with you on how the different breast implants will look for your particular frame. He can guide you through the difficult decision of determining the shape, size, saline or silicone and positioning of the implant on your body. Whatever your cosmetic goals reflect, he can provide a breast augmentation solution that is tailored just for you. Contact this board-certified plastic surgeon in El Paso, TX or Las Cruces, NM today! Call 915-590-7900 or 575-520-5041 to see if petite breast augmentation is right for you.