January 18, 2016 | Beard Transplants, Hair Transplant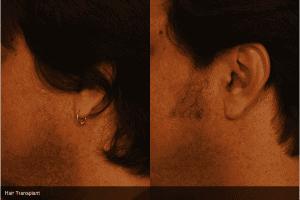 For men who weren't exactly well-endowed in the facial hair department, it can leave them looking baby-faced for longer than they really want to. Now, instead of men going out and buying a sports car, they're doing things like getting a beard transplant. And you know what? They work.
In the past, it wasn't possible to do beard transplants because hair transplants used plugs of 15 hair follicles or so. This could leave the face looking mottled or uneven. But now, they're done a different way.
Something Any Man Can Enjoy
Dr. Agullo performs beard transplants through a procedure that actually moves one hair follicle at a time. The new hairs grow perfectly, can be shaved, and grow right back! Plus, they're less than the price of that midlife-crisis sports car.
We used to see only 3 or 4 beard transplants in a year. But now, that many are being performed each month! The results give men of all ages the fuller, greater coverage of a beard that they haven't been able to grow without the procedure.
Better Than Hair Plugs
Some men just don't grow a lot of facial hair. Or, they have bare patches that make them feel self conscious about the way a beard looks as it's being grown out. Whether you simply want to add more coverage or completely grow a beard from scratch, follicular beard transplants are an excellent way to go!
Hair is transplanted from the back of the head – where hair is usually the thickest for men. Each single follicle continues to grow hair, but now on the face, instead of the scalp. Plus, you can avoid that mottled complexion left with old-fashioned hair plugs on the days you decide to shave it off.
A Subtle Procedure Nobody Will Know About
In most cases, beard transplants look so natural that no one will even know you've had the surgery done. It will just seem as if you used to shave in the past and weren't a beard kind of guy, and then switched into someone who decided to grow out their facial hair. For a procedure that's done on your face, you deserve the subtlety that an advanced follicular beard transplant has to offer.
Depending on the area being treated, beard transplants start as low as $4,000 on up to $10,000 or more. Your friends or co-workers never even have to know!
Adding Maturity and Masculinity to Your Appearance
Adding more fullness to your facial hair can help you overcome a youthful baby-face appearance and add more masculinity to what you see in the mirror. It's also perfect for men who have no trouble growing beards, but are dissatisfied with the bare patches that make their beards look "splotchy."
To find out more about beard transplants in El Paso, it's worth your time to meet with Dr. Agullo and find out if the procedure is right for you. Having performed hundreds of hair transplant procedures, his skilled hand and eye for detail as a board-certified plastic surgeon mean you'll be getting the best results possible. Call us today to book a consultation!
You can schedule a consultation with Dr. Frank Agullo by calling (915) 590-7900 or by filling out our online contact form.