May 24, 2016 | New Technologies, Plastic Surgery News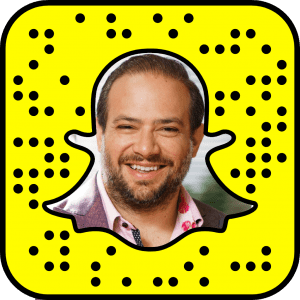 Thanks to social media, Dr. Frank Agullo has taken Southwest Plastic Surgery to an entirely new level. Now, you can follow us on the popular app, Snapchat. Under the screen name "DrWorldWide," our followers can see exclusive clips and behind-the-scenes shots of some of his most popular plastic surgery procedures.
A First Hand View
If you've ever wanted to see what happens during a real surgery, now's your chance. Plus, you can even ask questions to Dr. Agullo, directly. There's a good chance he'll answer you during an actual procedure, showing you first-hand the techniques and methodologies that he uses in our El Paso office.
Dr. Agullo's Snapchat channel is perfect for people who are interested in what plastic surgery has to offer and for those who are genuinely curious about witnessing real life transformations.
See Makeovers in a New Light
Snapchat takes our patient-doctor connection to an entirely new level. It's almost like being a bystander in our office without having to leave your seat (or be a member of the staff!) Plus, our patients are thrilled to share their experiences with the thousands of people that follow Dr. Agullo.
You can also meet our team members, learn more about the technology that we use to treat our patients, and see what we do for fun! It's a great way to familiarize yourself with Dr. Agullo and the services that he has to offer – whether or not you're ever planning to have a procedure done in the future.
Find Out What Everyone's Talking About
If you're already following us on Facebook, YouTube, and Instagram – be sure to add "DrAgullo" on Snapchat today for even more behind the scenes shots of your favorite patient transformations and surgeries.
Happy snapping!