December 03, 2014 | Anti-Aging, BroadBand Light Therapy, Hair Treatment, New Technologies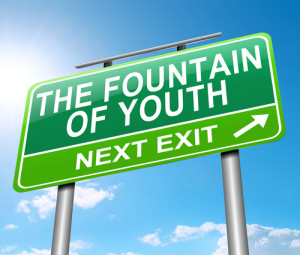 Interested in turning back the hands of time?  Now you can, thanks to Sciton's Forever Young BroadBand (BBL) light therapy.
Forever Young BBL's non-invasive, advanced light therapy technology allows precise application of various light wavelengths that penetrate the skin down to the molecular level, rejuvenating skin tissue and altering the gene expression.  The result?  With regular treatments, BBL light therapy can actually delay the aging process.
 How Does BroadBand Light Therapy Work?
BroadBand Light therapy uses a dual-lamp device that is lightly placed on the skin's surface, delivering pulses of bright light that sinks into the skin's tissue (goggles are provided to protect the eyes).  The heat from the light energy stimulates skin cells to create collagen and elastin, improving its tone and texture.  This device contains a cooling mechanism that will keep you comfortable during the treatment.
 What Conditions Can Be Treated With BroadBand Light Therapy?
BBL treatments can help with many skin conditions, including:
acne
rosacea
sagging skin
pigmented lesions (e.g. freckles, age spots, sun spots)
vascular lesions (e.g. cherry angiomas, telangiectasia's, spider veins)
hair removal
 What You Can Expect:
 fast treatment with very little downtime – regain youthful skin during your lunch hour
 long-lasting results:  treatments can last up to several years
wide range of application:  treat your face, hands, neck, arms – wherever you want tighter, younger-looking skin
can be used with lighter or darker skin types
If you are ready to turn back the clock, please contact Southwest Plastic Surgery today for more information or to schedule a consultation by calling (915) 590-7900.