September 29, 2015 | Brazilian Butt Lift, Breast Augmentation, Facial Rejuvenation, Fat Injections, Fat Transfer, Protein Rich Plasma
Going organic may be the new diet trend, but for many people, it's much more than that – it's a lifestyle. An organic lifestyle means living a lifestyle that is healthy for you and the environment. It also means ridding your life and body of harmful processed chemicals. Going organic offers positive benefits, but some may wonder, at what cost? Does going organic mean you have to stop caring about your appearance? Of course not! With natural body enhancement procedures, you can live an organic lifestyle AND undergo "organic" beauty enhancement procedures using only materials harvested from your own body.
Facial Rejuvenation With Protein Rich Plasma (PRP)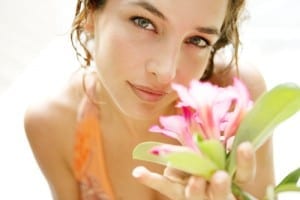 As a natural consequence of aging, our faces begin to thin out and develop fine lines and wrinkles. But with protein rich plasma (PRP) injections for facial rejuvenation, you can reduce the signs of aging with natural materials. PRP is blood plasma enriched with platelets that promote healing and growth, and it's found in your body. PRP injections have been used for years to promote healing, and they are increasingly used for natural beauty enhancement. For the procedure, blood is drawn from a vein in your arm and then processed to separate out the protein rich plasma. A few minutes later, Dr. Agullo injects the PRP into target areas of your face to rejuvenate it. The face then naturally forms more collagen and blood vessels, effectively minimizing wrinkles and reversing volume loss. PRP injections can be combined with fat grafting for even more dramatic yet natural results.
Fat Transfer for Your Face, Breasts, and Butt
Wrinkles and volume loss are largely due to a loss of skin elasticity and lack of tissue fullness. The face, breasts, and buttocks are particularly vulnerable to skin laxity and volume loss over time. Fat injections can be used to counteract the signs of aging by filling in the tissues with fat harvested from elsewhere on the body. Dr. Frank Agullo uses liposuction to remove fat from one area of the body, and he then purifies it to eliminate imperfections before injecting it into the target area. The harvested fat includes stem cells that aid in skin rejuvenation and collagen production to tighten the skin. These techniques are used for natural facial rejuvenation, breast augmentation, and butt augmentation, and they allow you to undergo beauty enhancement procedures with an organic lifestyle.
Organic Beauty Enhancement
You don't have to stop caring about your appearance when you go organic. While some people choose synthetic fillers and implants, you can have organic beauty enhancement using material from your own body. PRP and fat are both natural materials that can be utilized by the skilled hands of plastic surgeon Dr. Agullo to provide you with natural beauty enhancement.
Find out more about how you can have organic beauty enhancement with PRP or fat transfer procedures by calling our El Paso office at (915) 590-7900 or our Las Cruces office at (575) 520-5041. For your convenience, you may also fill out our online contact form. Schedule your personal consultation with double board-certified plastic surgeon Dr. Frank Agullo today.