June 09, 2015 | Arm Lift, Body Lift, Brachioplasty, Breast Lift, Tummy Tuck, Weight Loss Surgery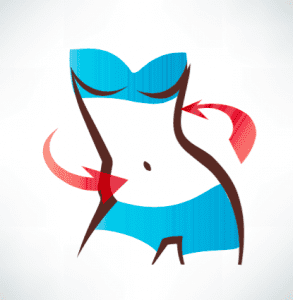 A marked increase in the number of bariatric procedures in the United States has started affecting plastic surgery volumes according to the press release by the American Society of Plastic surgeons (ASPS). Body contouring procedures including abdominoplasty, thigh lifts, breast lifts and arm lifts grew at the fastest rate in 2014. The trend in growth is expected to continue.  In 2013 almost 500 bariatric procedures were performed every day in the United States.
Of the body contouring procedures, thigh lifts and arm lifts had the highest increase in five years, both up by 90%.  Nevertheless, abdominoplasties and mastopexy procedures continue to increase in volume as well. Having said this, Dr. Agullo believes that the main surgery performed in his practice after massive weight loss is the circumferential body lift or lower body lift.
After massive weight loss procedures patients experience an improvement in health, often curing related health problems such as diabetes and hypertension.    A large amount of weight loss does result in excess skin and other problems such as skin rashes and difficulties in mobility.  Oftentimes body contouring procedures after massive weight loss are key in the improvement of quality of life and part of the transformation of these patients.
At Southwest Plastic Surgery, Dr. Agullo specializes in multiple body contouring procedures,  or "total body lifts", which can be combined in a single procedure.   Using the latest techniques and strict safety guidelines, Dr. Agullo is able to offer combinations of upper arm lifts, breast lifts, excision of back folds, circumferential abdominoplasties, thigh lifts, and face lifts in one setting. This can only be achieved by an experienced team.
Some of the procedures are covered by insurance due to the morbidity caused by the occurrence of skin infections in the infra-abdominal folds.   The most often covered procedure is panniculectomy, which removes the excess skin and tissue below the lower abdominal fold.
In 2014 approximately 45,000 patients underwent body-contouring procedures after massive weight loss in the United States. Dr. Agullo has noticed an increasing number of patients seeking body contouring procedures after massive weight loss at Southwest Plastic Surgery as well.    By offering both CareCredit and Alphaeon Credit, many patients are able to finance their procedures, thus making it more feasible.
If you or a loved have experienced massive weight loss and wish to improve your body contour give us a call today.