June 16, 2015 | Pectoral Implants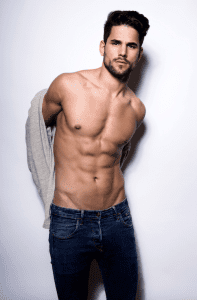 The American Society of Plastic Surgeons (ASPS) has released their 2014 plastic surgery statistics report.  Although there has been much media attention related to increased cosmetic procedures in male patients within the last few years, it was surprising to see that pectoral implants have made it into the highest growing plastic surgery procedure last year increasing by 208% compared to 2013.
Male pectoral implants is a procedure performed in males who desire fuller upper torso with improved pectoral contour.   Oftentimes, patients seeking this procedure are already in good shape, lean, and fit, but are unable to attain a decided pectoral contour. Male pectoral implants are the solution in these cases.
The surgery is performed through a transaxillary incision (small 5 cm incision in the axilla) and the implants placed are solid silicone implants.  These implants do not have the risk of rupture and should last a lifetime.    The scarring is minimal and oftentimes unnoticeable.   The procedure usually takes about one hour under general anesthesia or IV sedation, and patients usually return to normal activity within five days.   Exercise can be resumed three weeks later.
Patients see a marked difference after undergoing pectoral implant surgery and the satisfaction rate is very high.    Many patients opt to combine these procedures with liposuction for further body contour.
If you have any questions regarding pectoral implants or are ready to schedule a consultation, don't hesitate to contact Dr. Frank Agullo, board certified plastic surgeon.   Dr. Agullo is a member of the American Society of Plastic Surgeons. ASPS member surgeons are certified by the American Board of Plastic Surgeons and trained specifically on plastic surgery.  They have at least six years surgical training, operate only in accredited medical facilities, adhere to strict codes of ethics, fulfill continuing education requirements including patient safety techniques, and are partners with patients in cosmetic and reconstructive plastic surgery.