October 08, 2014 | Abdominoplasty, Fat Reduction, Hair Transplant, Liposuction, Pectoral Implants, Rhinoplasty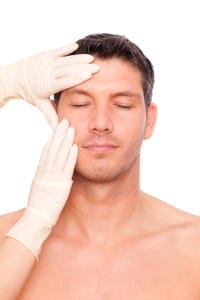 The society we live in calls for vanity and pride in one's appearance, but not just for women. Men no longer have to be ashamed to seek the services of a plastic surgeon, whereas at one time it was more taboo for men to get nipped and tucked. Some plastic surgeons are now dedicating an entirely separate website just for their male clients, but it does not stop there.
Just to give you an idea of how popular this trend has become, the American Society of Aesthetic Plastic Surgery (ASAPS) reported an increase in the number of male patients has grown by 106% from 1997 to 2012.
Why Is This a Growing Trend?
In El Paso, TX, Dr. Frank Agullo sees a lot more men through the doors of Southwest Plastic Surgery than ever, in part because of popular TV shows that make it more accepted for men to preserve their health and reverse the evident signs of aging.
"Men want to maintain confidence just as much as women, but for men, keeping a great appearance has to do with professional success and preserving a youthful look." –Dr. Frank Agullo
This is especially true for middle aged men who may be going through a divorce or who are planning to attend a class reunion. They want to look good, not only for the opposite sex but to turn back the hands of time in the presence of classmates who have seen them at their best. Nothing boosts a guy's self-esteem more than going to a class reunion only to hear people say, "Whoa, you haven't aged a bit!"
And why not? Men should not be excluded from bettering themselves and dipping into the proverbial fountain of youth.
What Types of Cosmetic Procedures are Popular among Men?
•    Hair Transplants
•    Liposuction/Tummy Tucks
•    Rhinoplasty/Nose Jobs
•    Facelifts or Laser Treatments
•    Pec Implants
Some plastic surgery facilities throughout the U.S. have responded to the popularity of "Mommy Makeovers" with "Daddy Do-Overs", which is a nickname for cosmetic procedures for men that can include a tummy tuck or liposuction, jawline contouring, eyelift, and perhaps facial rejuvenation to remove fine lines and wrinkles. Hair transplants with grafting have also grown in popularity. Men want to achieve a more athletic appearance and can get pectoral implants, where traditionally it was only females who received breast augmentations with implants. This gives men a more defined, body-builder profile.
For men in the Southwest Texas region, Southwest Plastic Surgery of El Paso welcomes you to come by and talk to an experienced plastic surgeon. Dr. Agullo is a board certified, award-winning doctor who is known for excellence in men's cosmetic procedures. Call (915) 590-7900 for a consultation today.