October 01, 2014 | Lip Augmentation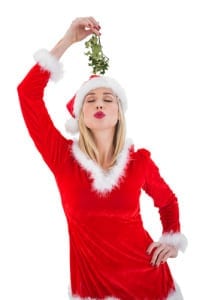 Your lips are one of the highlights of your face, so when you feel unhappy about their appearance, it can actually make you feel less confident. If your lips are too thin or have visible laugh lines, creases and wrinkles and could use some cosmetic enhancements, then this is the perfect time of year to consider lip augmentation.
The holidays are right around the corner! Lip augmentations only take a few hours of your time, and can give you those plush, kissable lips you have been craving your whole life. Not everyone has the supermodel gene, so for those who want to slightly alter or enhance their appearance, getting lip augmentation is a simple way to do it.
How Is Lip Augmentation Performed?
At Southwest Plastic Surgery of El Paso, TX, a lip augmentation can be done a number of different ways. The choice largely depends upon the outcome you desire. This is something you can talk about with our premier plastic surgeon, Dr. Frank Agullo.
There are several methods Dr. Agullo uses to do the lip procedure:
•    Juvederm: Lip fillers such as Juvederm can be infected into your lips and around your lips to increase the volume and shape of your lips. However, this is a less permanent solution, so if you just want to try it before going through with a more permanent lip augmentation, this might be ideal. The results typically last for six to eight months, whereupon you can come back for another injection if you want to maintain the look of your lips.
•    Fat: Another way people are plumping up their lips is through fat transfers, which is a procedure that uses fat from your own body and repositions it to another. This is good for people who are susceptible to allergic reactions, since it uses the patient's own fat and blood.
•    Permalip or Silimed Silicone Implants: This is a great solution for patients who want to replace a nonpermanent lip procedure. The results yield a soft, natural look after healing and can be done under local anesthesia. In fact, Permalip can be done right in the office in about 20 minutes. Patients have a choice of sizes and widths, which they can choose using a live preview on our Vectra 3D Imaging machine. This gives you an accurate view of what your lip augmentation will look like after it is finished.
If you are curious about lip augmentations or other cosmetic enhancements, now is the time to contact Southwest Plastic Surgery in El Paso, TX at (915) 590-7900. Get complete answers to your questions or take a look at "before" and "after" pictures of your lips, even before going through with the procedure. A remarkable 3D Vectra Imaging tool will show you exactly how lush and kissable your lips can be!