February 11, 2016 | Beard Transplants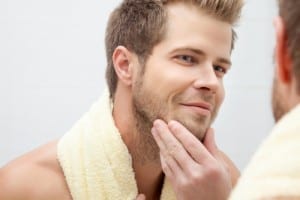 Beard transplants have been gaining huge popularity in men of every age. It doesn't seem to be dying down anytime soon, either. The latest trends of beard-growing men have made it difficult for those with baby-faces or patchy hair to get the fullness they need from their facial hair texture. Plus there's all the maintenance involved in keeping their beard trimmed and well groomed.
Is it even worth investing in a beard transplant? How can you be sure whether or not one is right for you?
Who is the Ideal Candidate for a Beard Transplant?
If you have trouble growing facial hair (or can't grow any at all,) a beard transplant may be the perfect answer. Thanks to advancements in hair transplant technology, more men than ever are taking advantage of treatments to avoid a perfectly smooth chin.
How it Works
How does it work? First, we transfer hair follicles from the back of your scalp. This is the area where your hair usually grows its thickest, so missing a few won't be too noticeable. Instead of transferring "plugs," which can be very obvious, we move one follicle at a time. Each one is transplanted to the face in a way that gives you a natural hair pattern and creates a full beard. It can be as thick as you want (assuming you have enough hair to go around!)
More Common Than Ever
Although you might think not many people are getting beard transplants, we've seen a huge increase over the past decade. It used to be where I only performed a few each year, but now I probably see a man about the procedure at least once a day in my El Paso office. According to the International Society of Hair Restoration Surgery, beard transplant treatments increased by 2.2% from 2012 to 2014, and are continued to rise.
What to Expect
Depending on the extent of hair follicles that need to be transplanted, we may move anywhere from 1,500 to 3,000 grafts from the back of the scalp to the face. It varies, depending on the amount of coverage that you want (such as a goatee or a full beard.) And the price for the procedures start as low as around $7,000 but can go all the way up to $20,000 or more, depending on the extent of the procedure.
I am passionate about hair transplantation, and I am personally involved in the entire procedure. Whether you choose a traditional strip, AKA FUT, procedure or an FUE procedure, AKA Neograft or Alphagraft, I will be there every step of the way. I will personally harvest your hair and design the sites where the hairs will be placed.
If you want to look and feel manlier, a beard transplant is an easy way to go. Instead of going out to buy a new car or take a vacation, many men are choosing to enjoy a beard that they can have for years to come.
Schedule a Consultation
You can't get a beard transplant without first scheduling a consultation with a cosmetic surgeon. I'm more than happy to provide a one-on-one consultation with men right here in my El Paso office, to find out if a beard transplant is the right option for them. It never hurts to find out. In fact, a lot of men wish they had asked even sooner. Give me a call today to find out more!
To make an appointment, you can contact the office of Dr. Frank Agullo by calling (915) 590-7900 or by filling out our online contact form.