February 13, 2016 | Body Contouring, Breast Lift, Tummy Tuck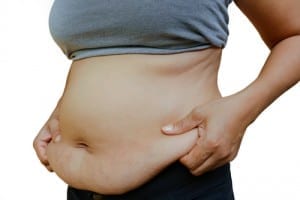 For men and women that have lost hundreds of pounds with the help of surgery or lifestyle changes, excessive weight loss has an ugly downside: excess skin. It's not uncommon for 20 pounds or more of leftover skin to be left hanging from a slim frame once all of the weight underneath is gone.
The Problem
For someone who should be feeling confident about their weight loss, the bags of stretched skin hanging from their arms or stomach can take an emotional toll. While mild weight loss can allow skin to "bounce back," this rarely happens when we're considering hundreds of pounds of weight being lost. This can leave people feeling unhappy or even uglier in their now-healthier bodies.
When my patients have undergone sleeve or bariatric procedures to lose weight, I work with them on fitting their excessive skin to their thinner frame. We start treatment once all of the desired weight has been lost, that way we aren't worried about additional loose skin following the procedure.
Where's the Confidence?
As you can see, weight loss isn't the only part of feeling confident. So is having skin that fits your body. Weight loss alone just won't cut it, so it's important to keep a plan in mind for the end result. The 2nd phase of that plan is usually visiting with a plastic surgeon, such as myself, to remove the baggy skin.
Some people wear latex compression garments under their clothing to control sag through their waistline. This can be uncomfortable and limit your mobility, especially if you're trying to have a more active lifestyle; or to even feel attractive with their partner.
Looking Your Best
If you're wary of the curious looks or questions you get from strangers, it's probably a good time to go ahead and see someone about tightening your skin. Doing so can help you "fit" your body even better, and allow your skin to conform to what is truly underneath.
However, just like drastic weight loss, skin-tightening treatments do require a bit of getting used to. It may be that you need to have a fairly immobile lifestyle for the first few months, as your incisions heal the way we want them to.
Psychologically, this can be a challenge – especially if you've taken to an active lifestyle. But if you're committed, you don't have to start over from scratch. You might even find that you're able to be even more active, without having to wear compression garments.
The Process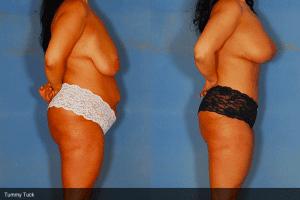 So, what's actually involved in having excess skin removed or tightened? It's actually a series of procedures like a tummy tuck, breast lift, or arm lift. Excessive skin is pulled away and removed, while the remaining skin is conformed to your thin frame. We can even polish off your overall look with a bit of body contouring to reshape your curves in just the right places.
For my patients considering bariatric surgery or who have already lost a hundred pounds or more, I'm always very happy to meet with them to discuss their concerns. Some people come before the weight loss has started, and others wait until they've reached their desired weight. Whatever phase of the process you're in, I'm confident that my El Paso cosmetic surgery team can help you get to where you want to be!
To make an appointment, you can contact the office of Dr. Frank Agullo by calling (915) 590-7900 or by filling out our online contact form.