March 09, 2016 | Breast Augmentation, Nose Surgery, Rhinoplasty, Teen Plastic Surgery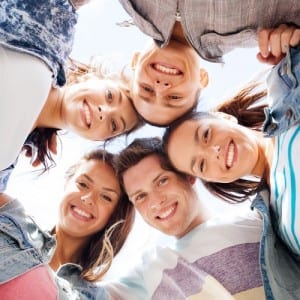 The first day of school is usually an exciting time for teenagers. While they're sad summer vacation is over, the fall semester presents the opportunity to show off their new wardrobe, a tan, hairstyles, and even erasing that embarrassing feature thanks to summertime plastic surgeries.
Before returning back to school, many students take advantage of their free time to schedule and undergo plastic surgery. This gives them plenty of time to recover without having to face the more obvious route of walking school halls with evidence that they just had something done, such as a dressing or bandage. The safety and minimally invasive techniques used for plastic surgery has created quite a bit of popularity among teens. Especially when certain physical characteristics cause embarrassment or drops in self esteem.
Media brings cosmetic procedures into most homes on a daily basis, whether through social outlets, TV, or magazines. While plastic surgery would have been shocking for teens a decade ago, minor procedures are becoming more prevalent than ever.
Popular Procedures for Youth
Among the more than 15 million cosmetic procedures done annually in the U.S., the American Society of Plastic and Reconstructive Surgeons estimates that individuals below the age of 19 account for over 200,000 of those.  
At my office in El Paso, I frequently see teen girls and boys who simply want to overcome features that restrict their confidence. The most popular are the surgeries for noses, breasts, ears, and acne scarring. The ASPRS also says that teenagers are more likely to pursue a more natural look, in an effort to ease their daily social lives.
Operations like rhinoplasty, which affect the nasal structure, are more likely to be sought during long holiday breaks like summer vacation. This approach gives your teen the time to heal and prepare for the new semester without everyone else knowing that they had surgery. At Southwest Plastic Surgery, we want to ensure that we only provide services that will suit your teen's natural facial structures.
The New Norm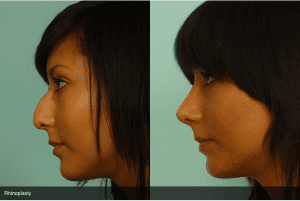 When celebrities promote the latest work they've had done, it impacts and influences those of us who pay attention – including teens. Having cosmetic procedures has become very acceptable normal, even for young celebrities, like the super stars Kylie and Kendall Jenner.
Because many teens experience a dip in their self-confidence upon reaching puberty, bullying someone for their physical characteristics in an environment like school plays a big part in making the decision to get a bit of plastic surgery done.
When I work with teens concerned about the way they look, my goal is to help them feel beautiful with features that look natural. It doesn't take a lot to go a long way in a young person's life – especially if a crooked nose, big ears, or small breasts are having such a huge impact on their social life. With so much time left to recover, summer break makes the perfect time for teens to slide a bit of cosmetic work into their schedule.
Dr. Agullo, at Southwest Plastic Surgery in El Paso, is happy to help patients of all ages enjoy the confidence that they need to enjoy the life that they deserve. Contact us today to schedule a consultation! You can make an appointment with Dr. Agullo by calling (915) 590-7900 or by filling out our online contact form.