February 01, 2022 | Injectables, Jeuveau
3 Minute Read: 
As we age, our skin thins, and tissues lose their strength. Therefore, repeated muscle movements and other facial expressions can have a negative effect on the skin in the way of lines and wrinkles, particularly around the eyes.
Although BOTOX® Cosmetic is still the most popular injectable for wrinkle reduction globally, Jeuveau® is catching up.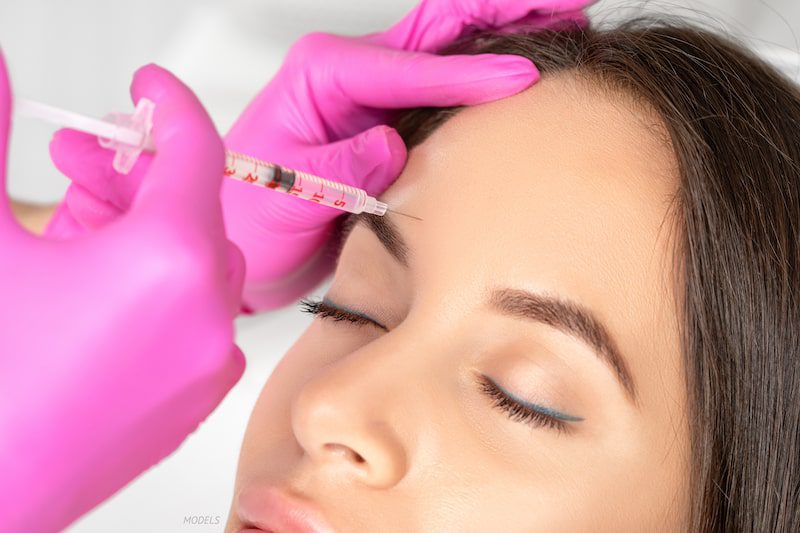 What Is Jeuveau®?
Jeuveau® is a new wrinkle treatment made by Evolus, Inc. It is an injectable neuromodulator, much like BOTOX® Cosmetic, which helps relax and smooth lines between the eyebrows and around the eyes. This product had been on European markets for years before it was approved in 2019 in the United States.
Who Can Use Jeuveau®?
Anyone who suffers from frown lines between their eyebrows and around their eyes is eligible for a Jeuveau® treatment. Jeuveau® is used to improve the appearance of moderate to severe fine lines and wrinkles in men and women over 18 years old.
This treatment targets key signs of aging in the upper third of the face, including:
Crow's feet

Forehead lines

Frown lines between the brows

If you're looking to get rid of wrinkles around the mouth, you should consider talking to your cosmetic surgeon for more effective solutions.
How Does Jeuveau® Work?
Jeuveau® is injected directly into the muscle that causes the unwanted lines.
 Because neuromodulators address lines caused by repeated movements and expressions, this injectable must be strategically placed in the correct muscles.  
Once injected, the muscles contract less frequently, and the patient's facial expression becomes more relaxed. The treatment typically lasts between four to five months, but results depend on each individual's response to the injections.
How Does Jeuveau® Compare to BOTOX® Cosmetic?
Jeuveau® is an injectable product introduced by Evolus, Inc., and FDA approved in 2019. It has been compared to many other wrinkle treatments, including BOTOX® Cosmetic.
Here are some primary differences between the two products:
Duration of effectiveness: The effectiveness may be longer with Jeuveau® than with BOTOX® Cosmetic. People who have used both products have found that they experience a more lasting effect from Jeuveau® than from BOTOX® Cosmetic. The effects of Jeuveau® last for about four to six months vs. three to four months for BOTOX® Cosmetic.
Faster results: Patients can expect to see results in as few as two to 10 days after their treatment, whereas BOTOX® Cosmetic can take one to two weeks to show the full results.
Fewer treatments needed: One injection of Jeuveau® is all you will need to experience the benefits of a youthful appearance again! Since patients with dynamic wrinkles typically need just two injections of BOTOX® Cosmetic, they will save time and money by using Jeuveau® instead.
Less bruising, redness, and swelling: With Jeuveau®, patients can expect minimal bruising, redness, or swelling after their treatment.
The downside is that treatment with Jeuveau® is still new, so very little is known about the long-term effects of this treatment.
So Why Is Jeuveau® So Popular?
The answer is simple: patients love it! They love how natural their results look, how fast they see results, and the fact that Jeuveau® contains no animal products, which is vital to many patients today.
The New Generation of Wrinkle Reducing Injections
Call Agullo Plastic Surgery at (915) 590-7900 for a consultation or fill out our online form to learn more about our Jeuveau® wrinkle reduction treatment today!