June 23, 2015 | Brazilian Butt Lift, Butt Implant, Buttock Augmentation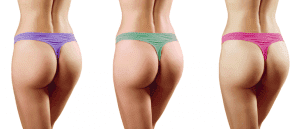 The American Society of Plastic Surgeons has released new data today, the 2014 statistics report.  The data showed that two of the fastest growing procedures in the United States are buttock augmentations with implants and buttock lifts.  In 2014, 5,863 buttock implants were performed, and 3,505 butt lift procedures were done during the same time.   This represents a 98% and 44% increase respectively.  At the same time buttock augmentation with fat grafting, also known as Brazilian butt lift or buttock fat injections, increased 15%.  This complete  combination of procedures is only offered by a few plastic surgeons within the United States.
Brazilian Butt Lift (BBL) and fat grafting have increased throughout the years mainly due to an increased interest by women for the buttock contours made popular by celebrities such as Kim Kardasian, Jennifer Lopez, and Nicki Minaj.  The popularity has also increased with the recent explosion of #belfies, or "butt selfies."  Many women are trying to achieve and improve buttock contour, but not all are good candidates for only a Brazilian Butt Lift or fat grafting.   A Brazilian Butt Lift incorporates liposuctioning fat from areas of undesired deposits and transferring them to the buttocks.  This results in a smaller waist size, thinner thighs, and even flatter abdomen when transferring this fat to the buttocks, creating more voluptuous curves.
Frustrated by the trends, many women that are in shape and do not have a large amount of excess fatty deposits, have turned to buttock augmentation with implants.   Although buttock augmentation with implants has had a bad rap on the Internet mostly due to substandard procedures and inexperienced physicians, many have found benefits and good results from the procedure.   The main emphasis is placing the implants within the muscle thus avoiding common complications such as implant palpability, ability to move the implant and rotate it, buttock ptosis, double bubble deformity and seromas.  The implants used in buttock augmentation are solid silicone implants; therefore they never break and should last a lifetime.  Furthermore, by placing the implant within the muscle, the implant will never droop or sag.  Seromas and implant palpability with implants within the muscle are almost unheard of.  Buttock augmentation with implants is truly the only option for a thin woman in shape who desires improved buttock projection and contour.
Some women experience buttock droopiness or sagginess.  In order to address this issue a buttock lift is often the only solution.   A buttock lift is performed by making a G-string type incision above the buttocks where the skin can be tightened and lifted.   The same tissue that is usually excised for a buttock lift can be used for augmentation.   In some patients a buttock implant or even buttock fat injections can be combined for buttock lift to provide the ultimate result.    Although many women are concerned with the scarring left behind after a buttock lift, you can rest assured that the incision will lay so that it can be covered by a G-string, bikini, or underwear.
Dr. Agullo at Southwest Plastic Surgery is a member of the American Society of Plastic Surgeons and the American Society of Aesthetic Plastic Surgeons.  He is Board certified by the American Board of Plastic Surgery and the American Board of Surgery.  Dr. Agullo is one of the few surgeons in the Southwest who offers the full array of buttock contour solutions including buttock implants, Brazilian butt lift, and buttock lift techniques.
If you are thinking of improving your buttock contour like many other women in the United States, don't hesitate to contact us and schedule an appointment today.