January 12, 2015 | Breast Augmentation, Fat Reduction, Injectables, Weight Loss Surgery
Happy New Year from Southwest Plastic Surgery! A lot of people are making resolutions for the coming year, and many of them revolve around health and wellness. If looking your best is at the top of your list for 2015, then make a commitment to stick to it and achieve your goals.
If past year's resolutions for diet and exercise have failed you, then plastic surgery or cosmetic enhancements might sound like a very real and plausible solution. We would love to talk more with you to help you start the New Year off right and to finally achieve your dreams of looking and feeling better for your immediate and long-term goals. Schedule a consultation with Dr.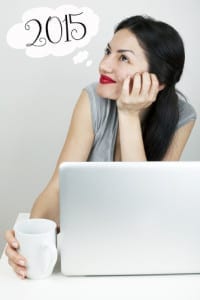 Frank Agullo today.
We have some predictions for 10 Popular Plastic Surgery Procedures for the New Year.
Forever Young BBL: BroadBand Light uses a breakthrough technology to treat various skin imperfections. This FDA-approved technique is used to reverse the signs of aging through an innovative dual-lamp device. Forever Young BBL is being used on patients throughout the Southwest region to reverse fine lines, wrinkles, acne, skin pigmentation and discoloration, hair reduction and other noticeable marks on any part of a person's body, particularly on the face and neck.
Ulthera: Another popular option on the non-invasive list of cosmetic enhancements includes Ulthera, which uses ultrasound technology to tighten the skin, while improving the texture and quality of its appearance.
BTL Vanquish: As the name suggests, patients can "Vanquish" fat without having to go through a complicated surgical procedure. This affordable new solution delivers selective radiofrequencies to gently remove stubborn fat deposits in targeted areas. Commonly used for stomach, love handles, hips, butts and thighs, the Vanquish is typically bought in packages of visits of (4) 45-minute sessions.
Injectables & Fillers: Patients who want a "quick fix" can come in for volumizing filler, which temporarily helps to fill in wrinkles and fine lines on the face. Crows feet, brow lines and laugh lines will effectively decrease.
Fat Grafting: Reshaping your body has never been easier with new fat grafting procedures, which use a patient's own body fat to enhance curves. The fat is removed through liposuction and then injected into the desired areas.
Combo Surgeries: People are busy, so combining plastic surgery or cosmetic procedures is on the rise. Why not kill two birds with one stone and get a tummy tuck and breast lift all in one shot? Or, how about a rhinoplasty (nose job) with brow lift and blepharoplasty (eyelid surgery)? Doing these types of procedures all at the same time saves time, resources and allows your body to heal all at once, rather than coming in for multiple surgeries.
Better Booties: Butt augmentations are on the rise due to a number of high-profile celebrities getting booty-licious. These numbers are expected to increase.
Botox Cream: A new topical botulinum toxin is expected to be released in 2015. This prescription-strength alternative may be popular among patients who have resisted getting Botox fillers because of having a fear of injections.
Gummy Bear Implants: Gummy bears are not just for kids. These newer designed breast implants are meant to keep their shape and to look more natural than traditional silicone or saline implants.
Increase in Non-Invasive Procedures: With the opportunities now available for many non-invasive cosmetic solutions, such as broadband light, ultrasound technologies, heat, laser, and Vanquish radiofrequency technology, the possibilities are now far and wide, making it more affordable for anyone to get cosmetic procedures than ever before.